FOR RELIABILITY, LIGHT WEIGHT, AND WARMTH, THE Z LITE SOL IS TOUGH TO BEAT
A perennial favorite for the no-fuss, all-function ultralight backpacker, foam pads have been a staple item. The Z Lite SOL is a .75 in (2 cm), closed-cell foam, accordion-style folding sleep pad that uses the proprietary, reflective ThermaCapture coating to increase warmth in colder temps. Despite its obvious simplicity, it delivers consistent performance that has earned legions of loyal users. Softer on its surface than its bottom, it's designed for both comfort and durability wherever it's laid out. Head to any trail and you're sure to see these iconic pads strapped to the tops of backpacks as they head into the wild.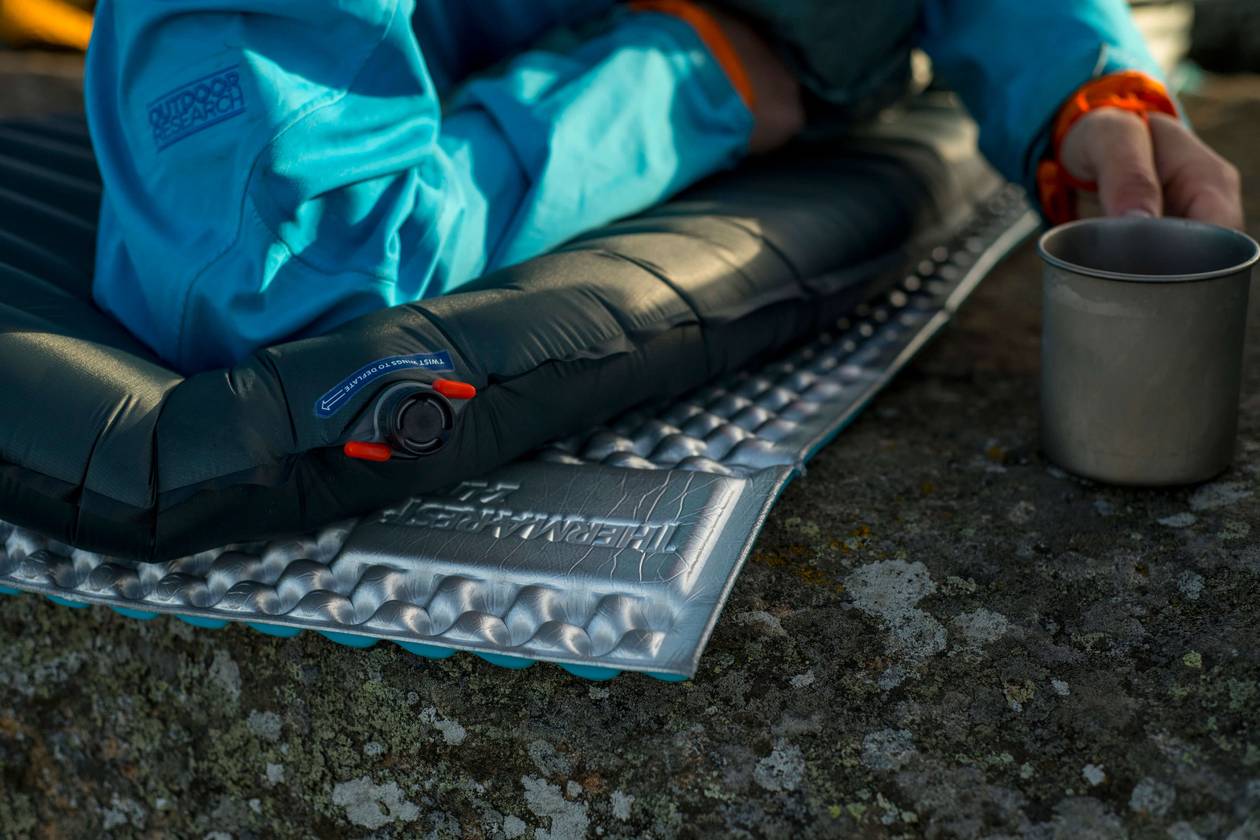 WHY CHOOSE THE THERM-A-REST ZLITE SOL SLEEP PAD?
WHY CHOOSE THE THERM-A-REST ZLITE SOL SLEEP PAD?
ADVANCED WARMTH
ThermaCapture™surface reflects radiant heat back to your body, amplifying the warmth of the heat-trapping dimples by 15% (Use reflective side-up!)
INCREDIBLE DURABILITY
Virtually indestructible, the proprietary closed-cell foam provides lasting, economical comfort
A BAZILLION USES
We love multi-use gear, and this can be a sleep or sit pad, a pillow, a signaling device, or defense system against bugs
FEATURES
Thickness:.75"

R-Value:2.0
SPECS & DIMENSIONS
MaterialsPolyethylene
Weight14 oz.
Packed Dimensions20" x 5" x 5.5"
Width20"
Length72"
Height.75"
Made ByTherm-A-Rest
WHY CHOOSE THE THERM-A-REST ZLITE SOL SLEEP PAD?
ADVANCED WARMTH
ThermaCapture™surface reflects radiant heat back to your body, amplifying the warmth of the heat-trapping dimples by 15% (Use reflective side-up!)
INCREDIBLE DURABILITY
Virtually indestructible, the proprietary closed-cell foam provides lasting, economical comfort
A BAZILLION USES
We love multi-use gear, and this can be a sleep or sit pad, a pillow, a signaling device, or defense system against bugs
Features
Thickness:.75"

R-Value:2.0
Product Video
FREE SHIPPING ON ORDERS OVER $200