Where teams build products that delight & drive value
Rally teams around the product vision, streamline prioritization, and ship products customers love — faster and better than ever.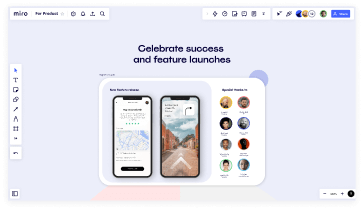 Miro for product management
Loved by teams at
Rally your team around the vision and keep roadmaps flexible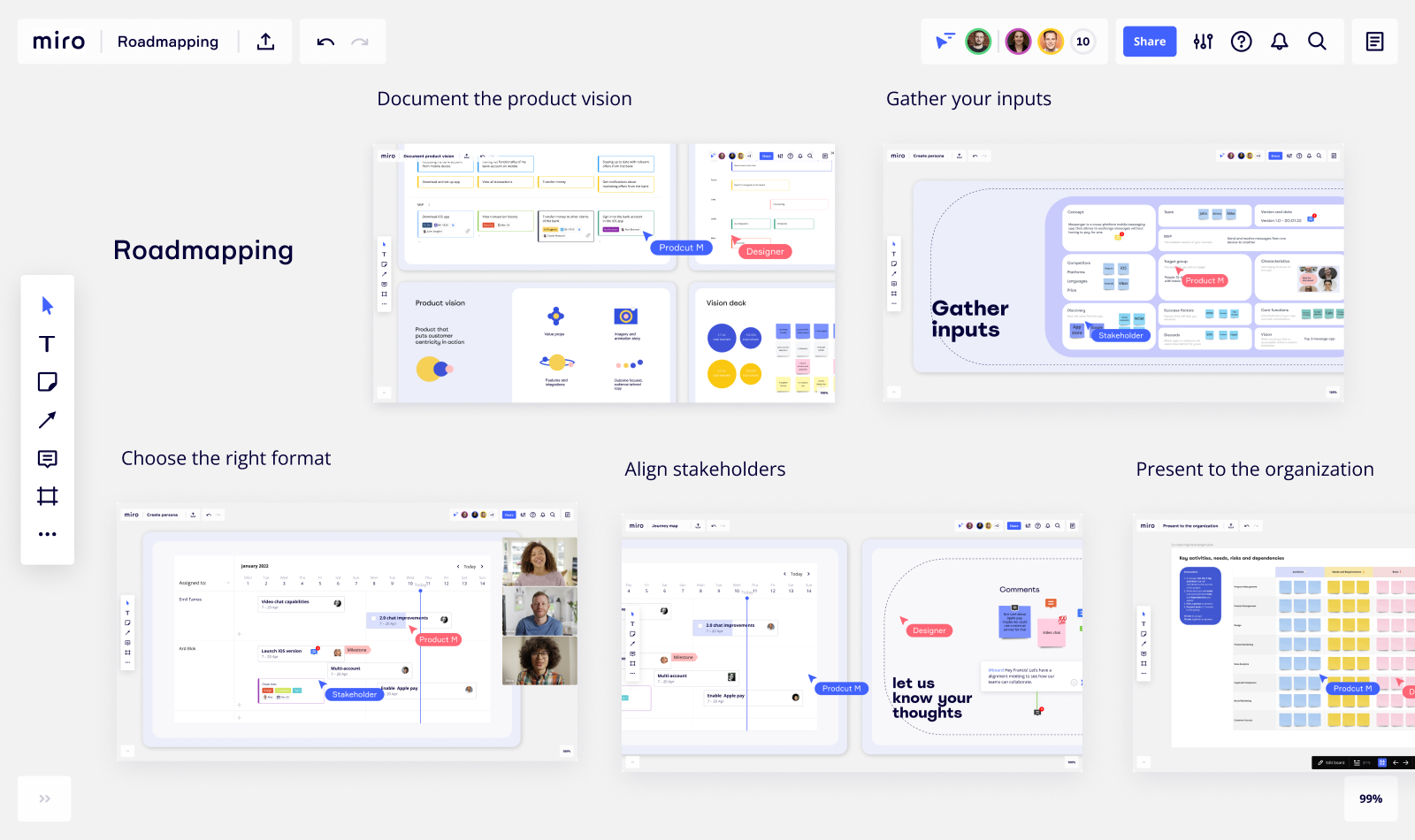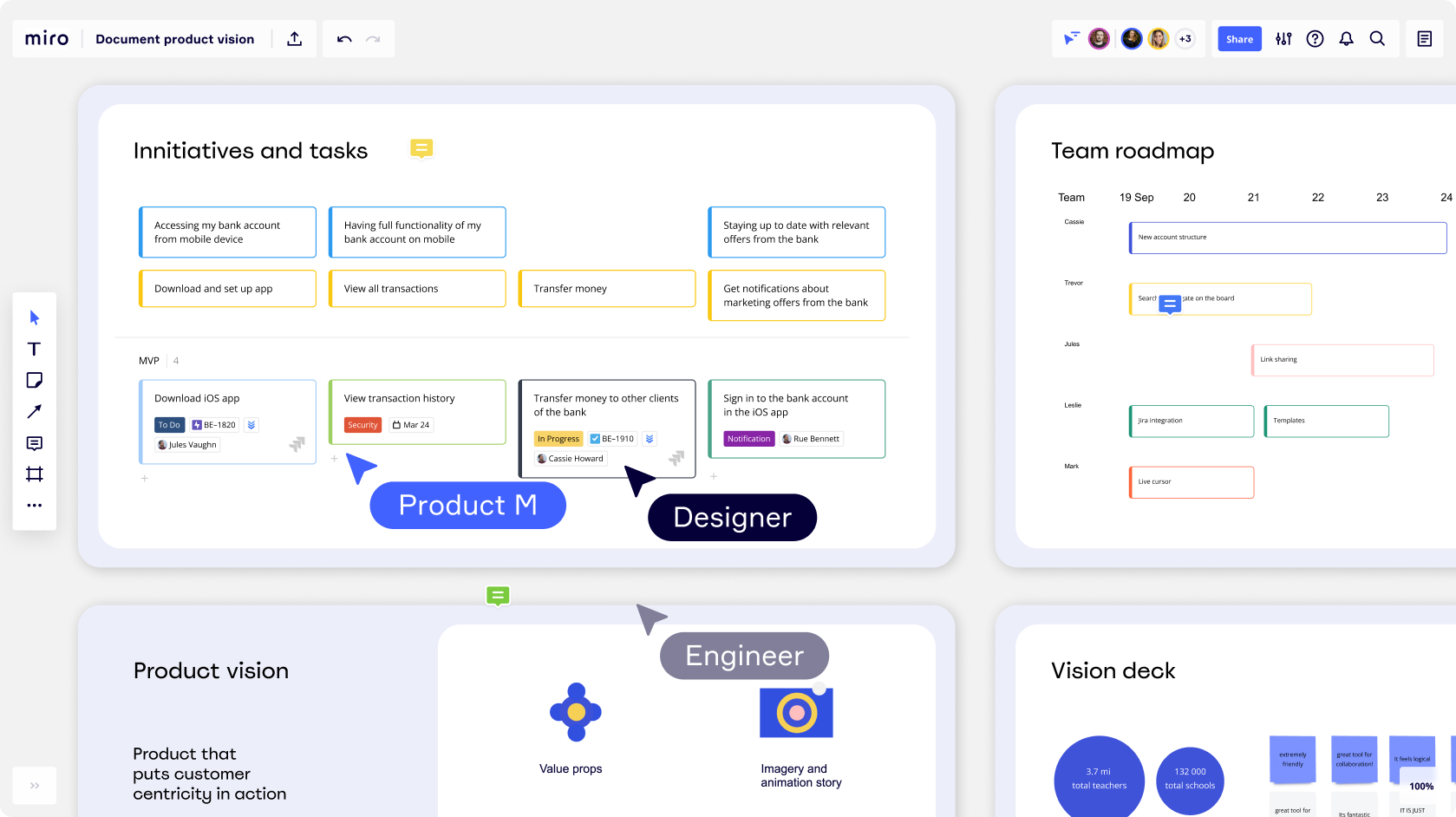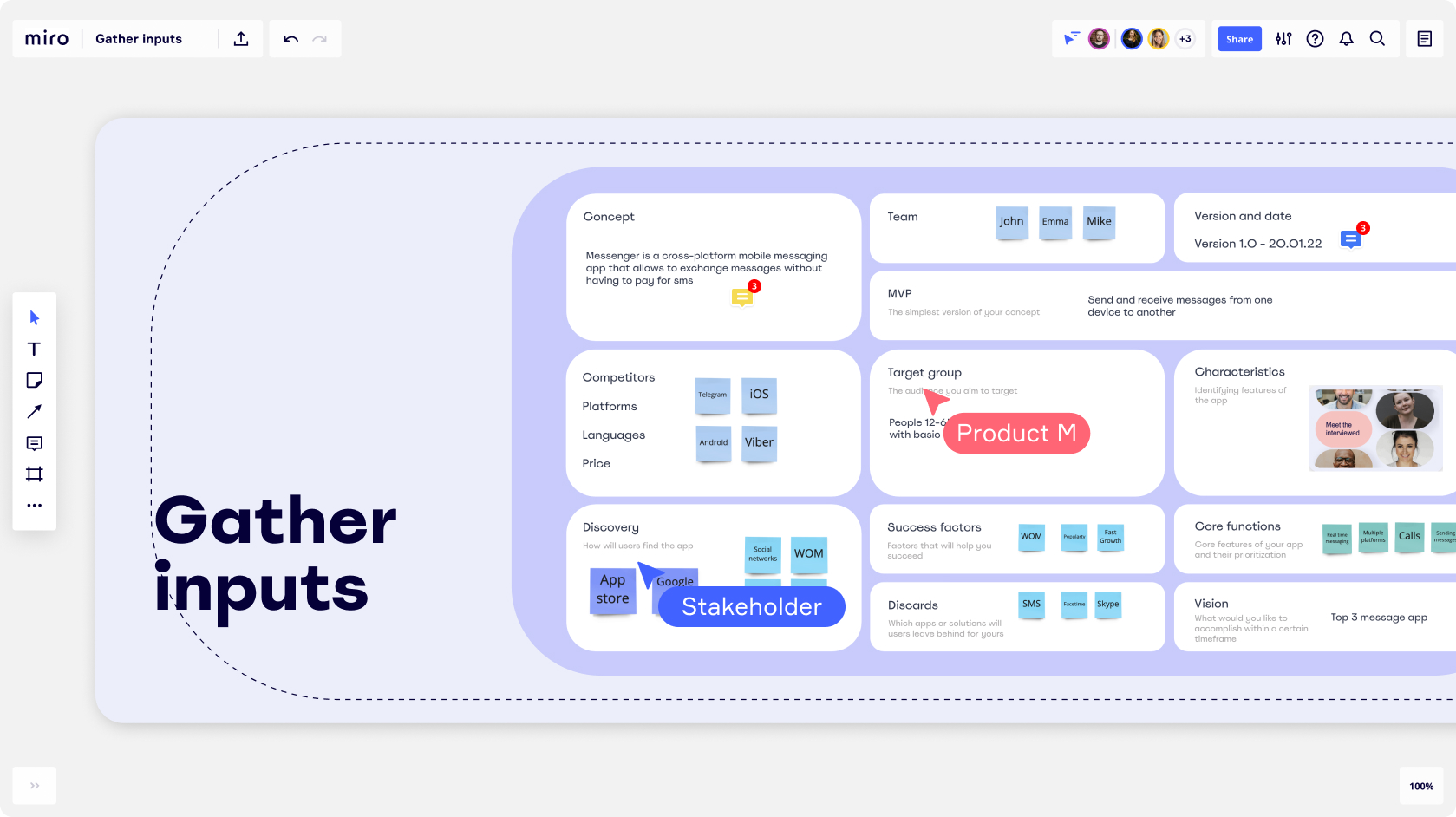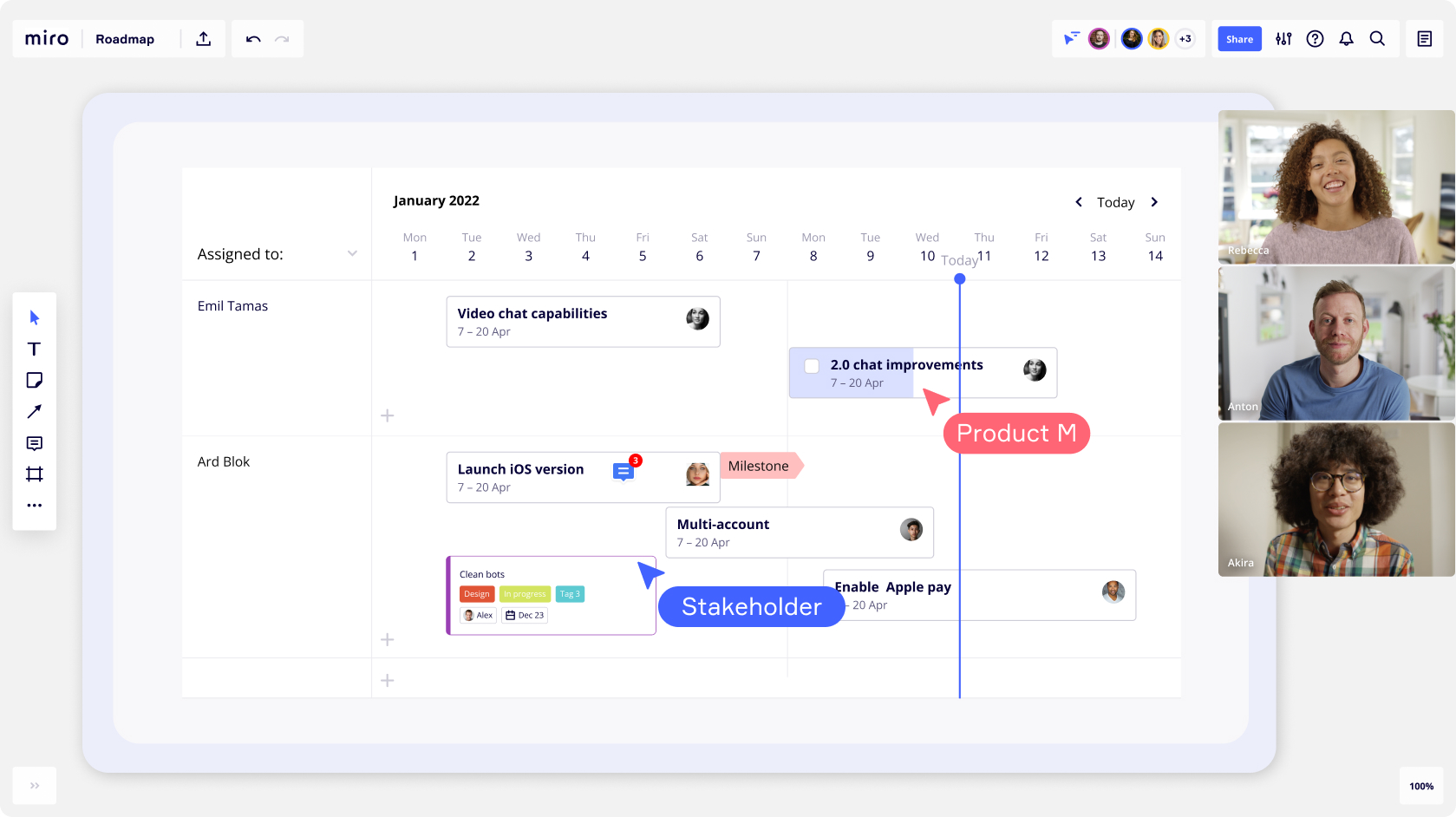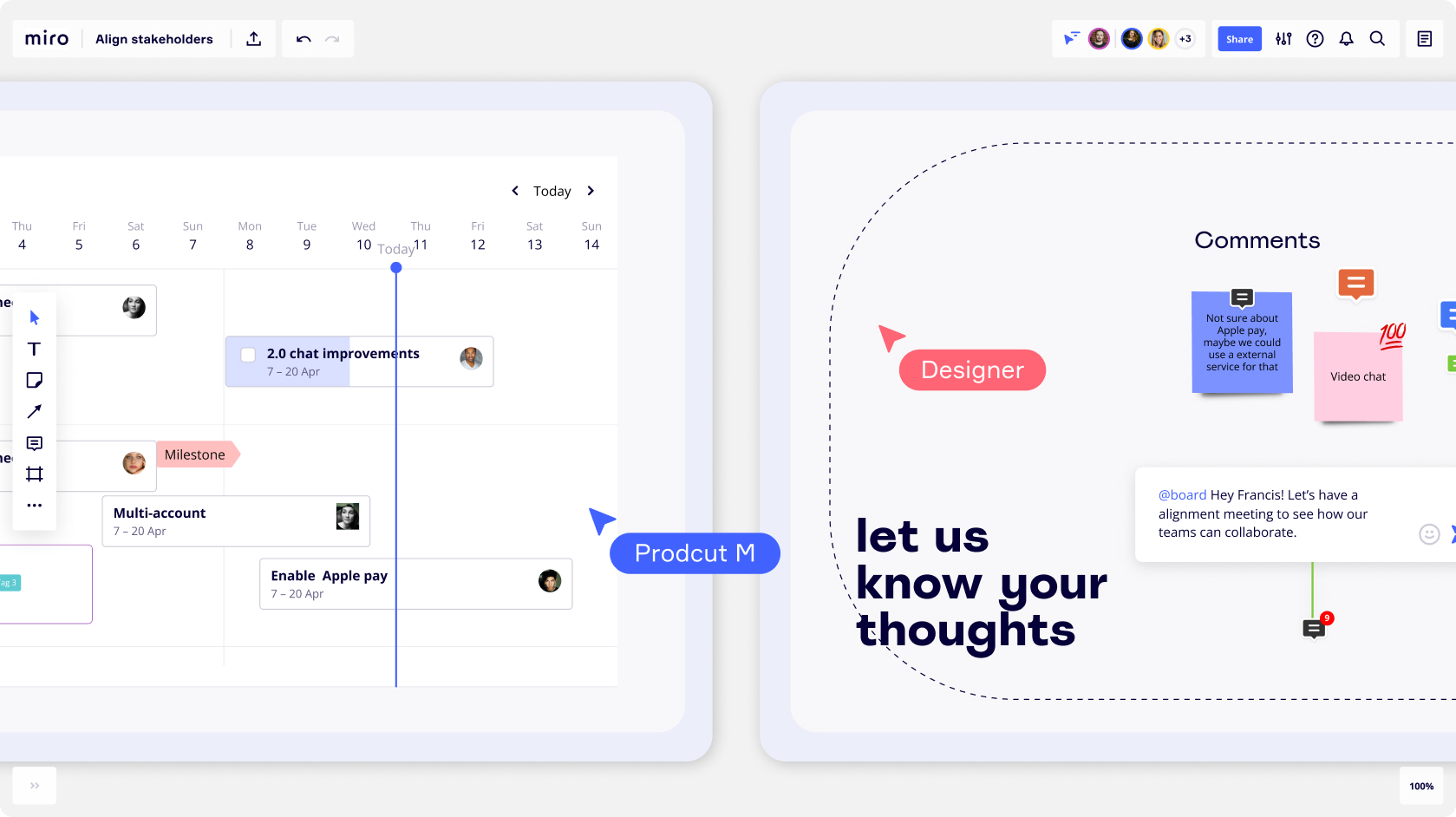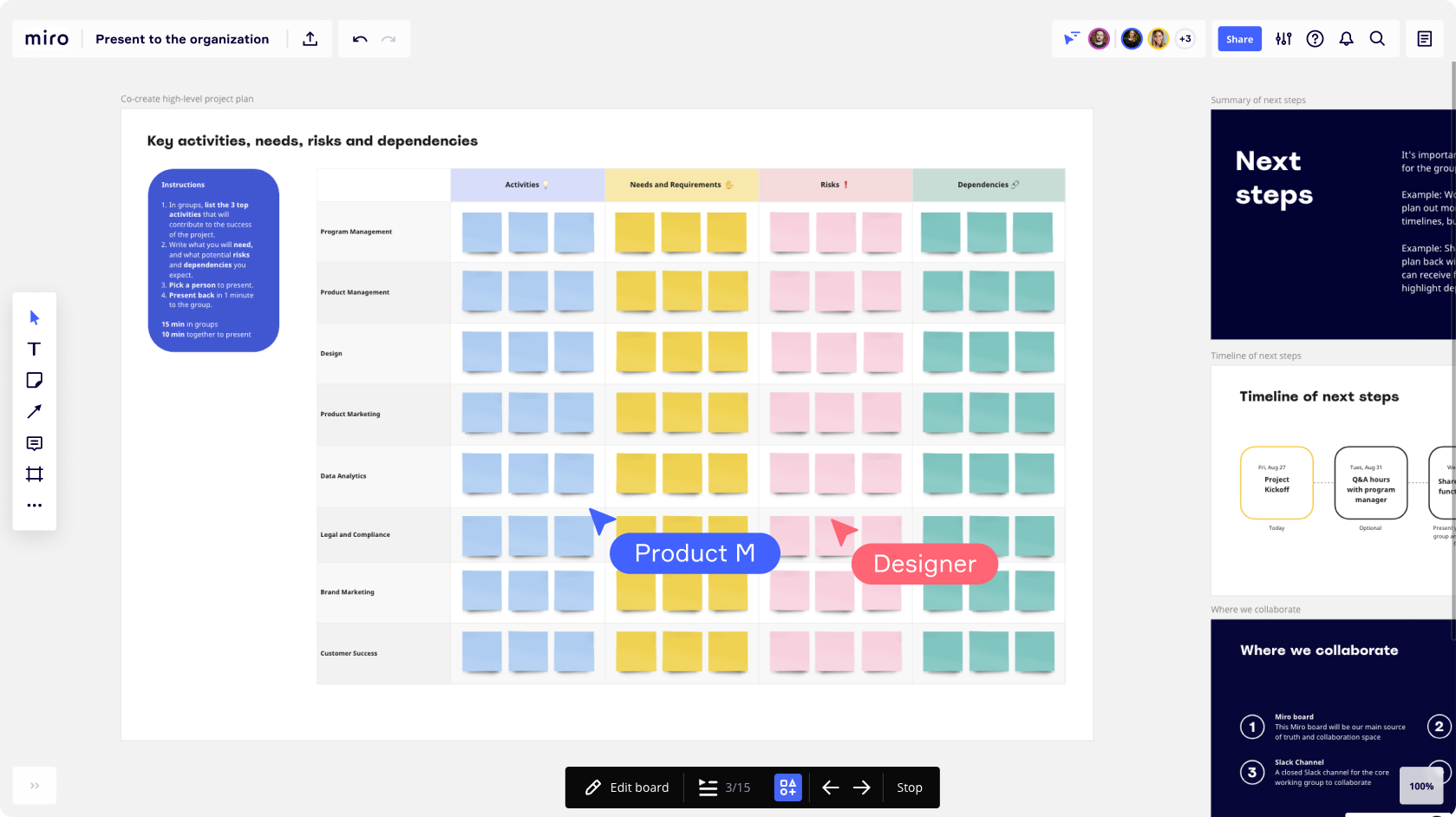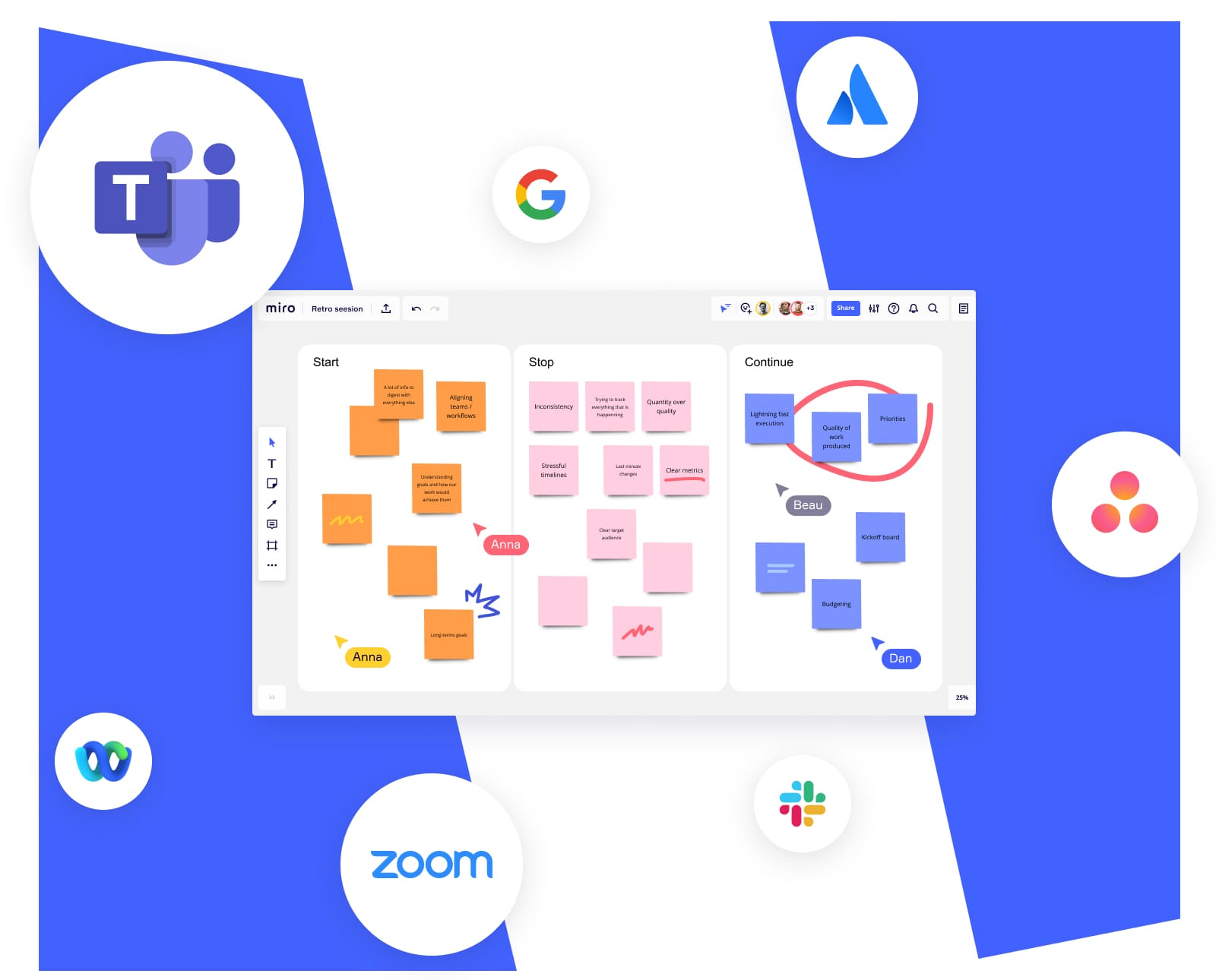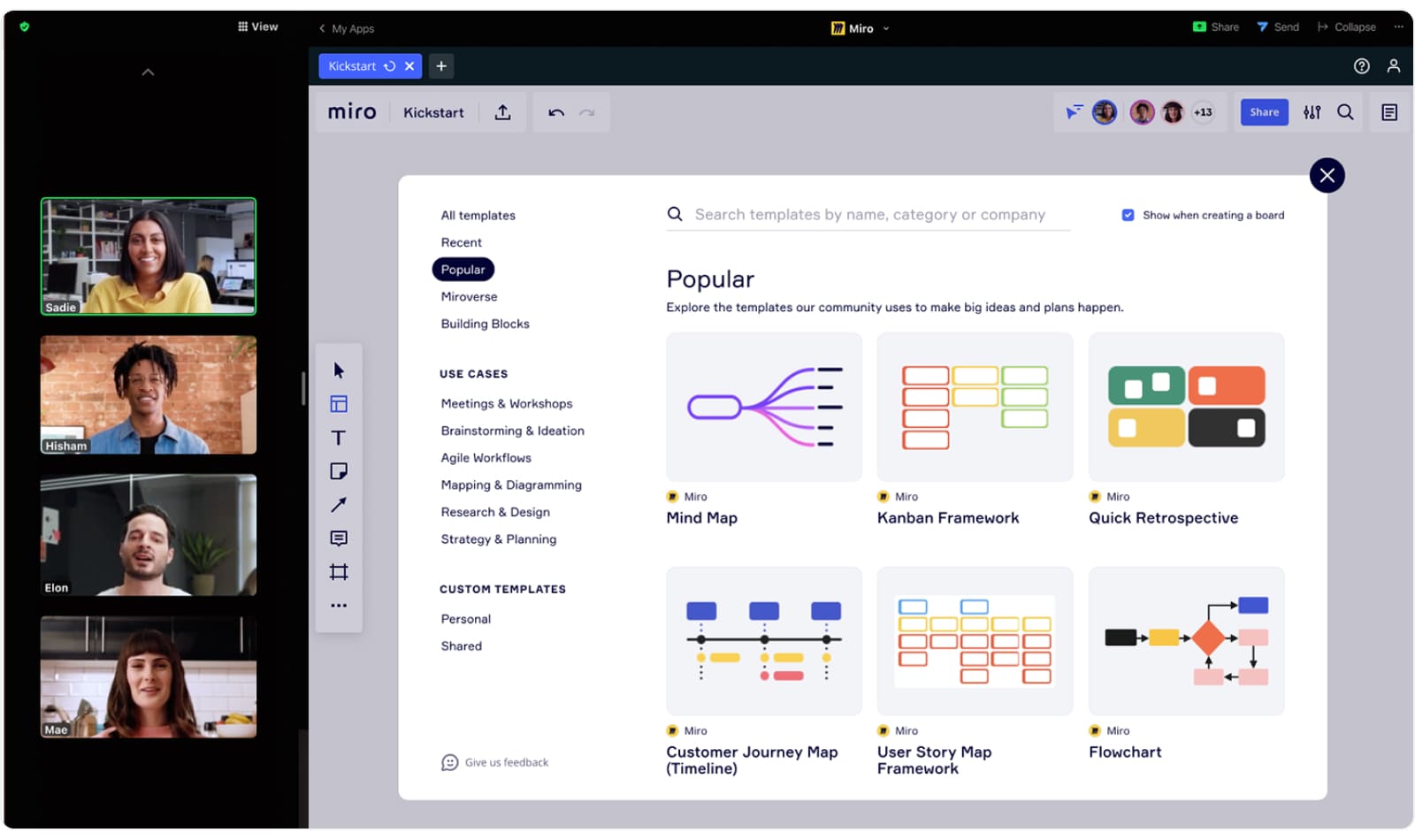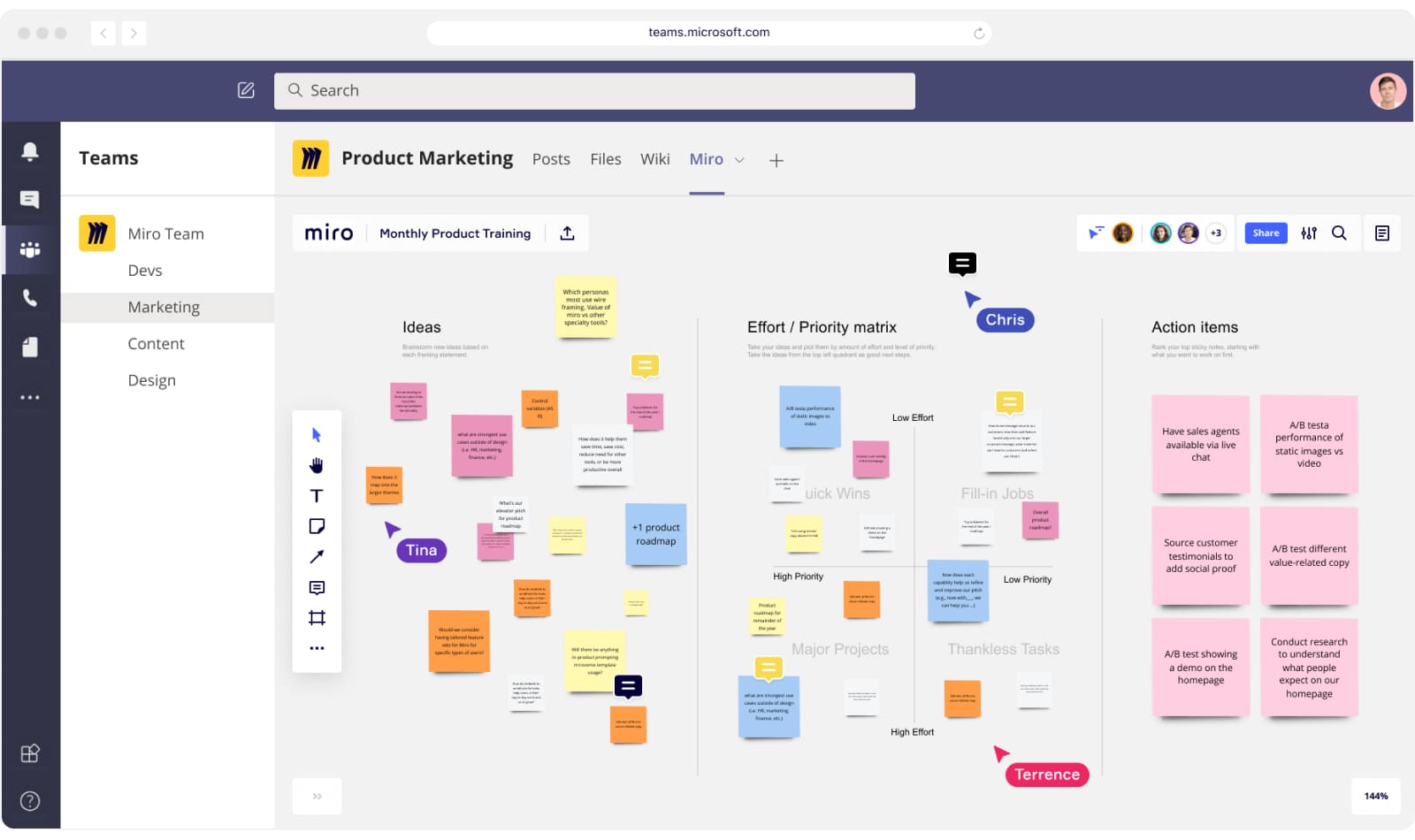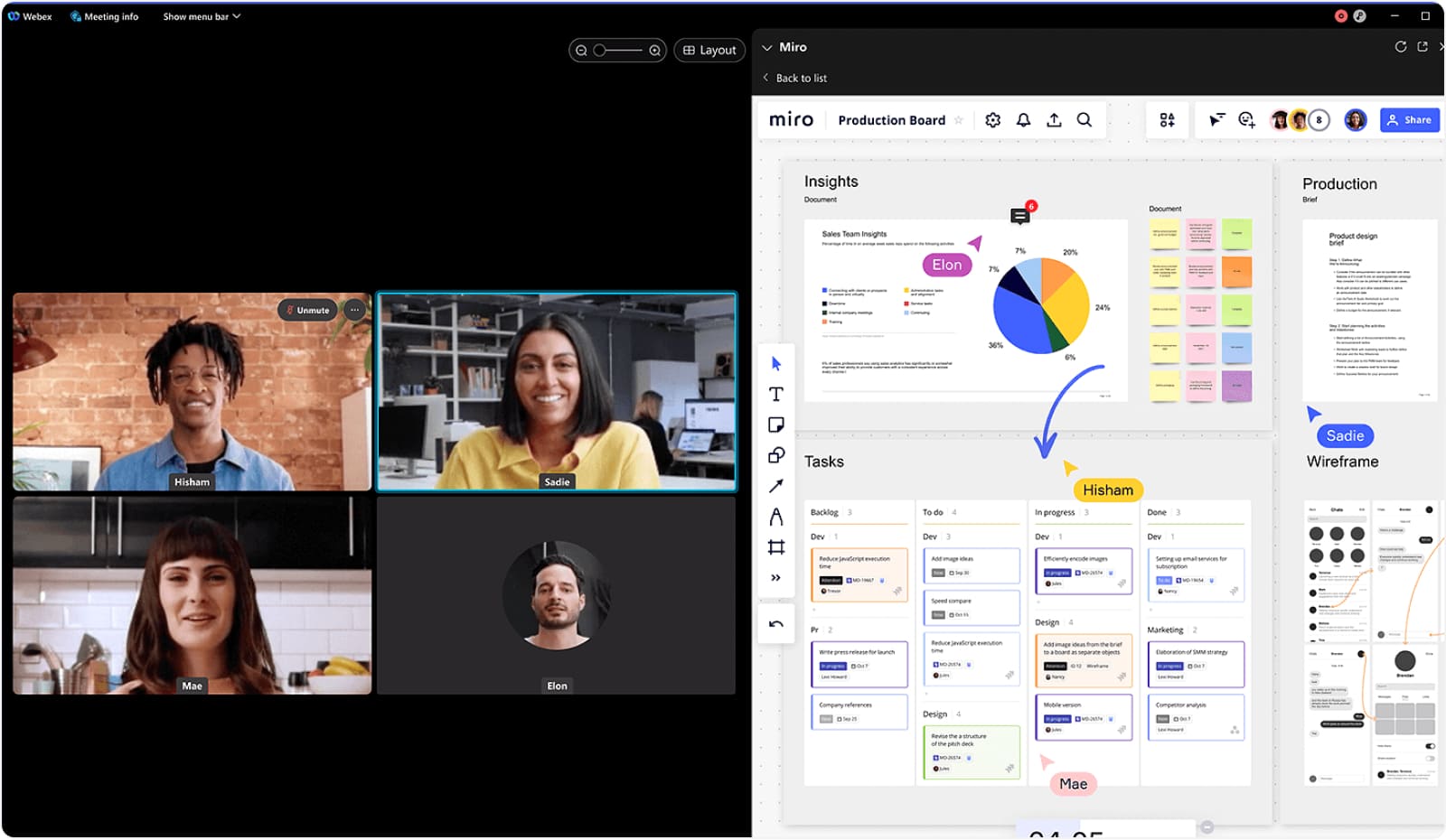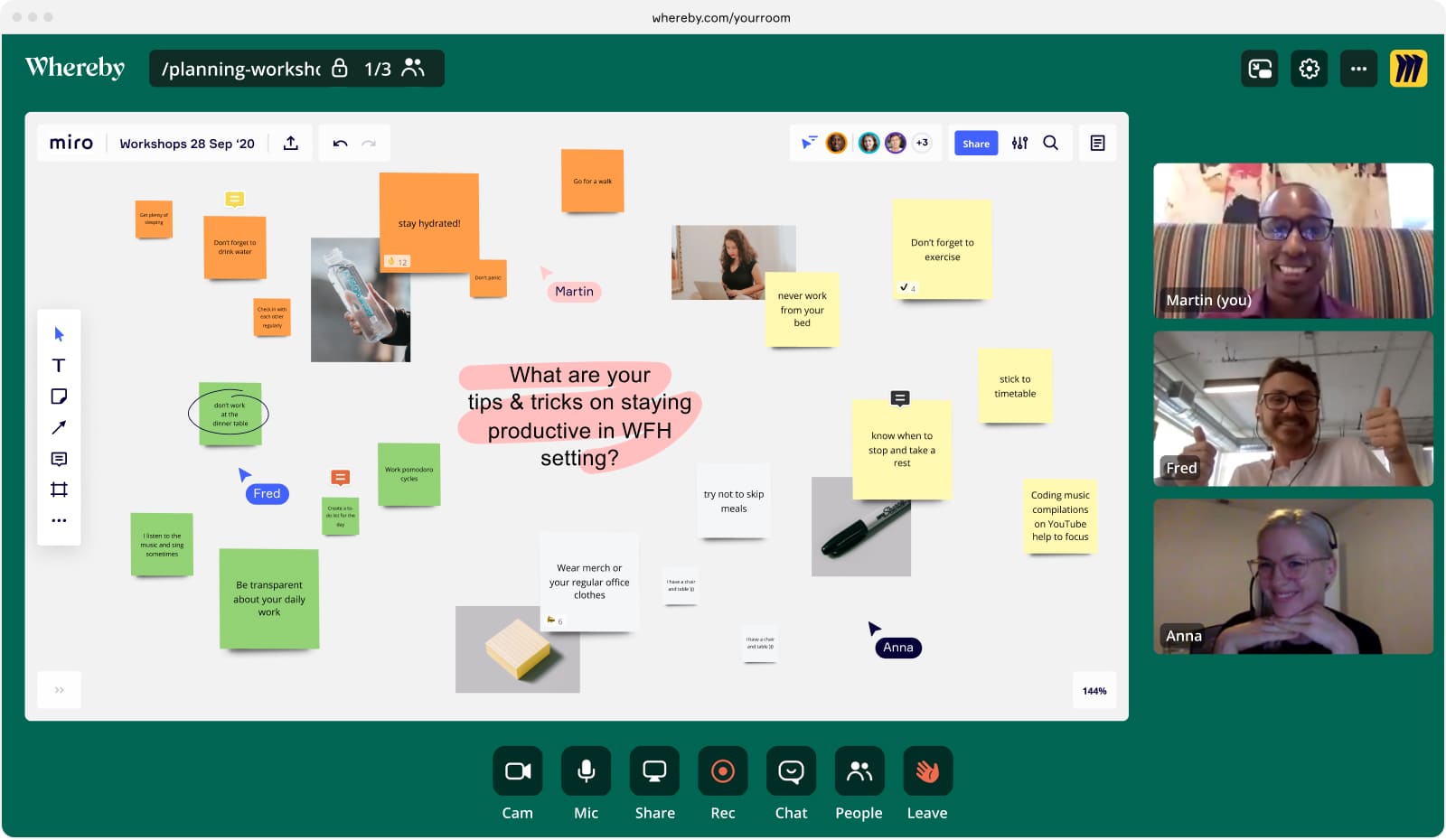 Stay ahead of user needs with frequent discovery and research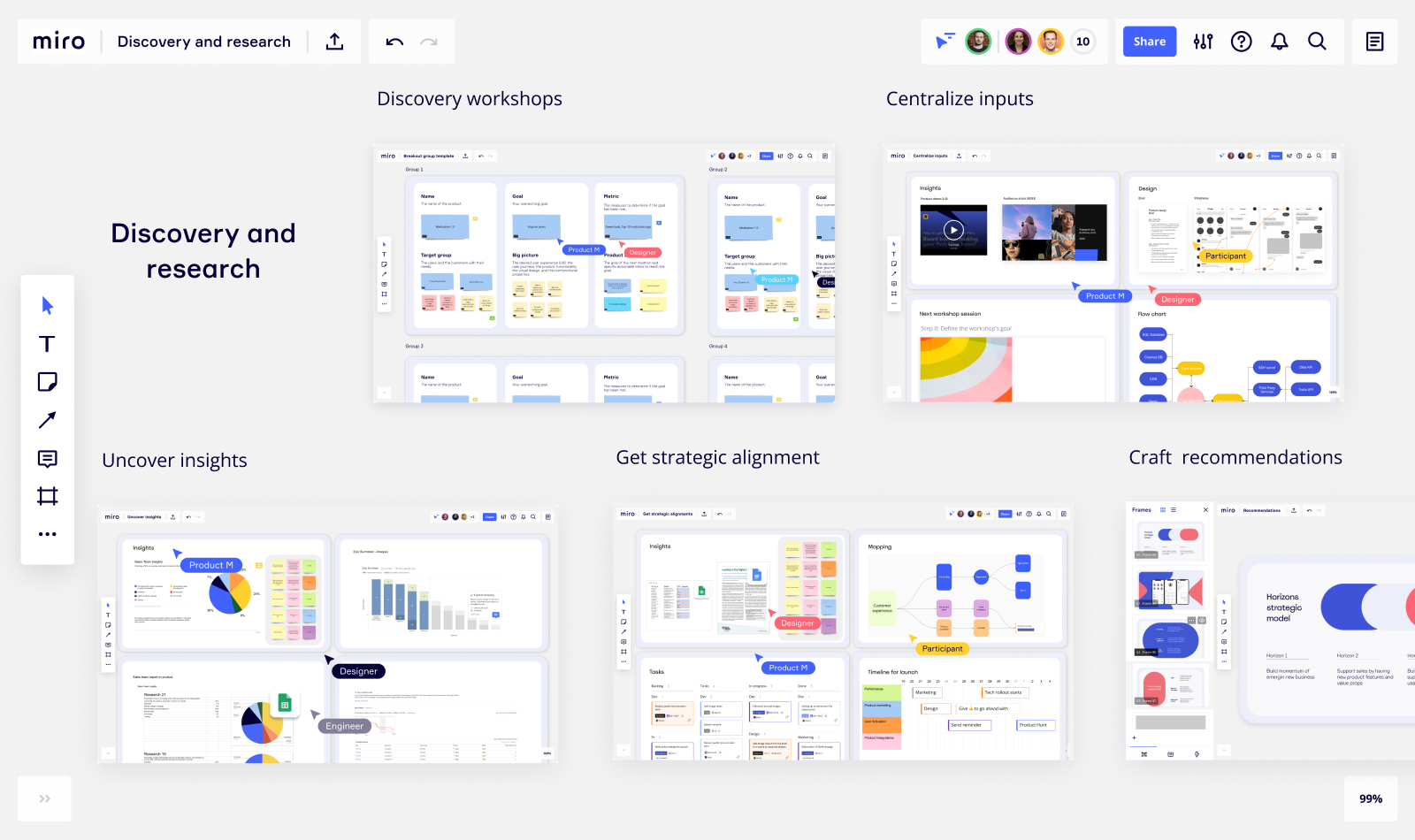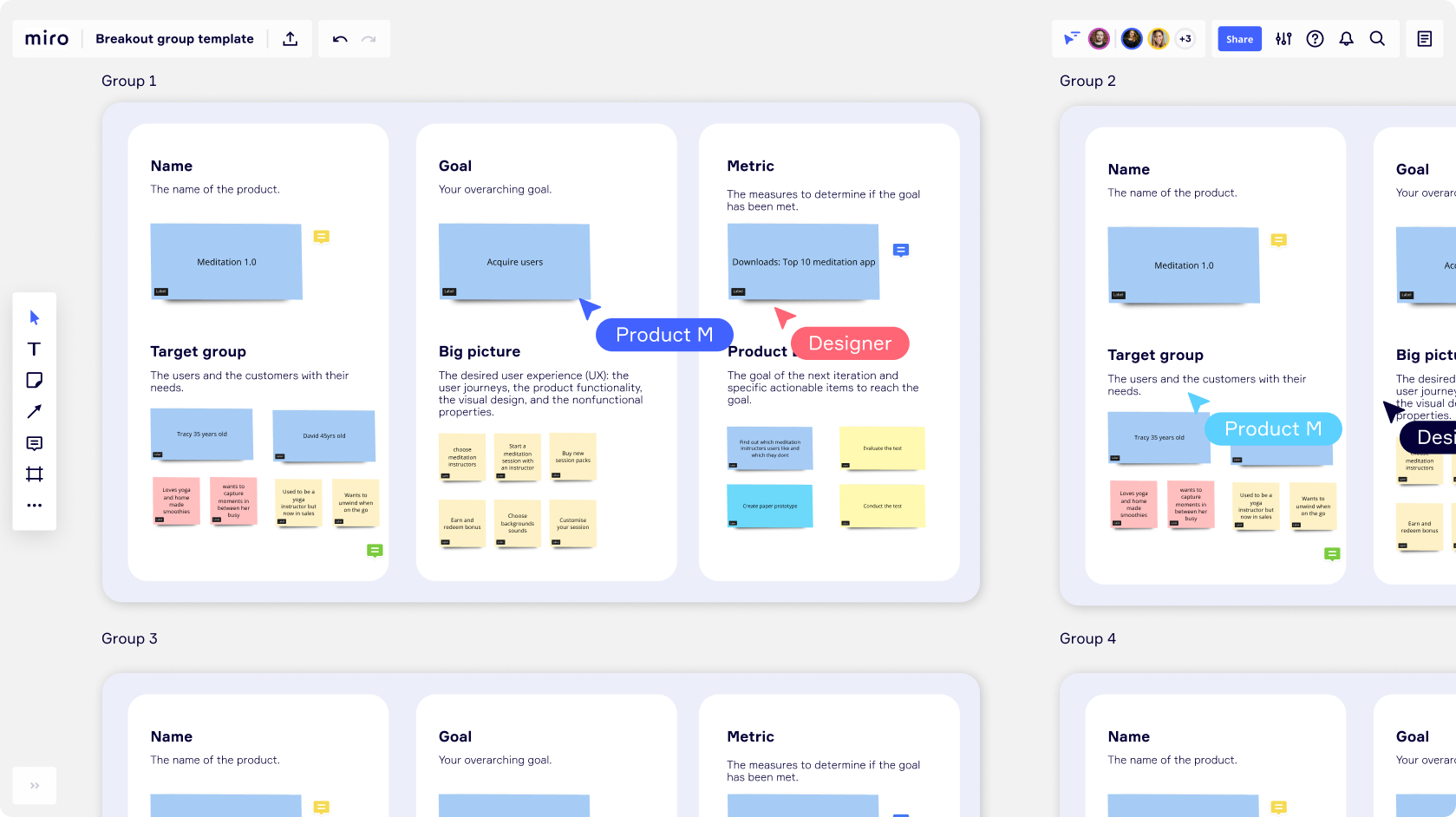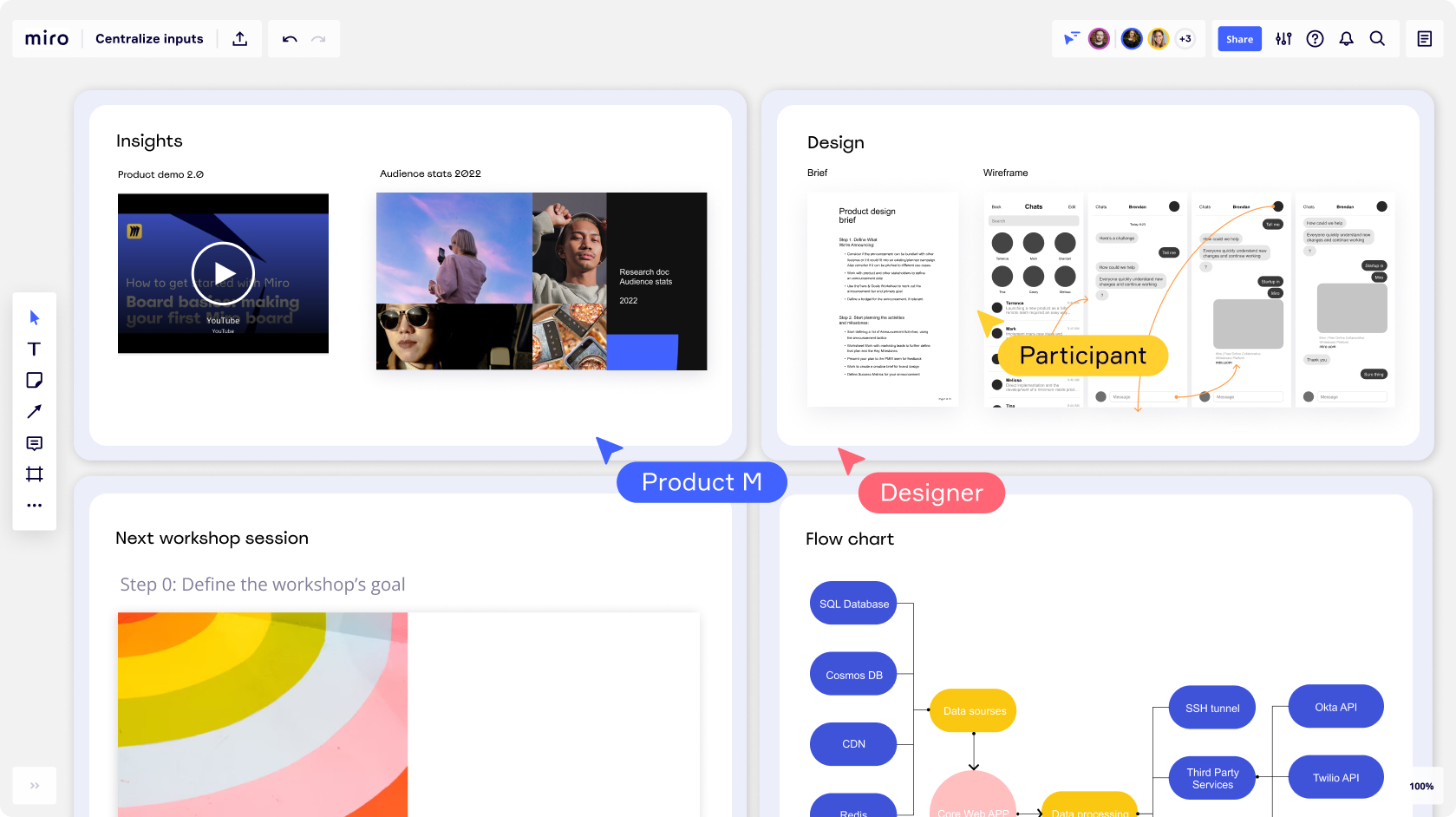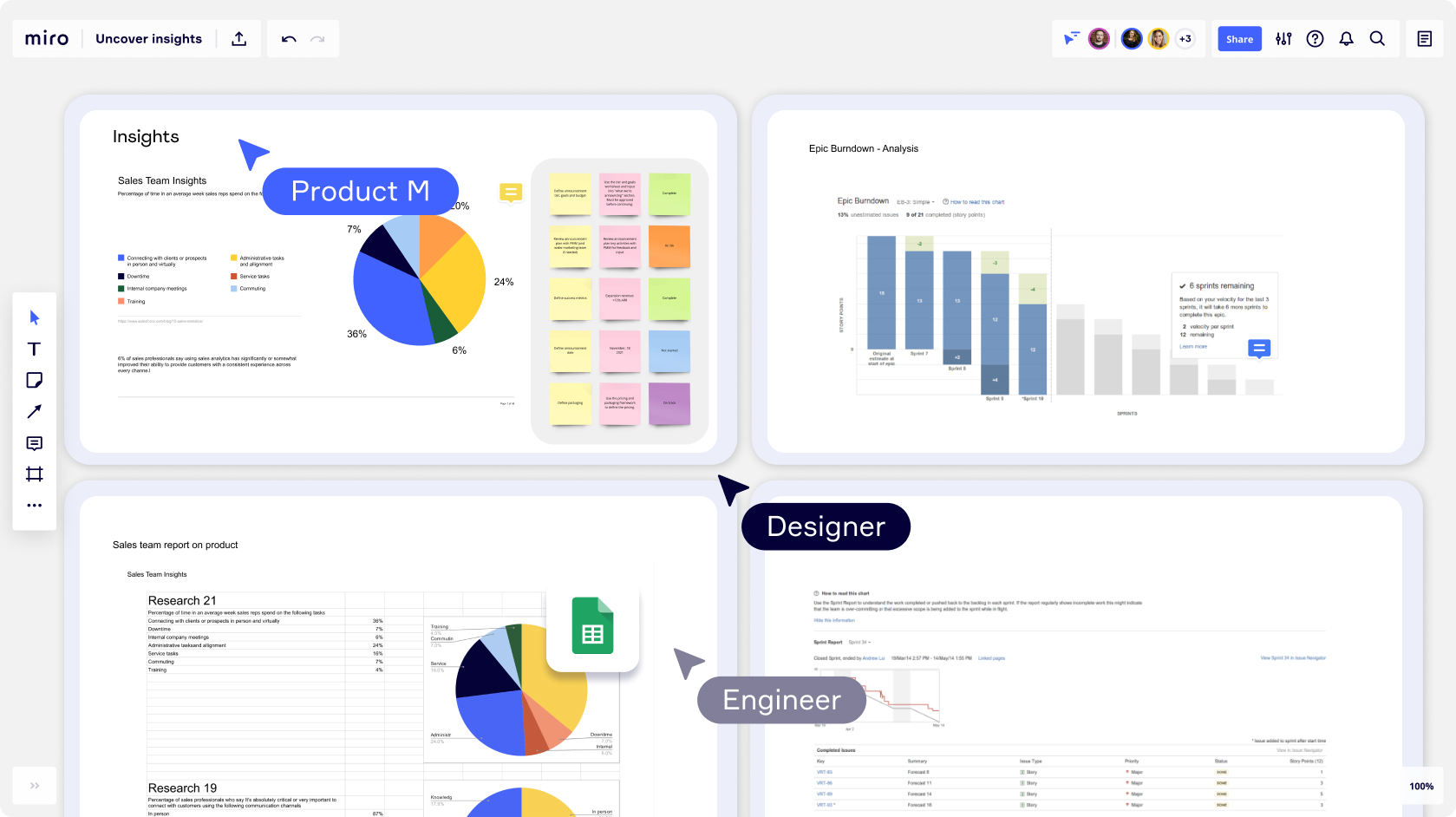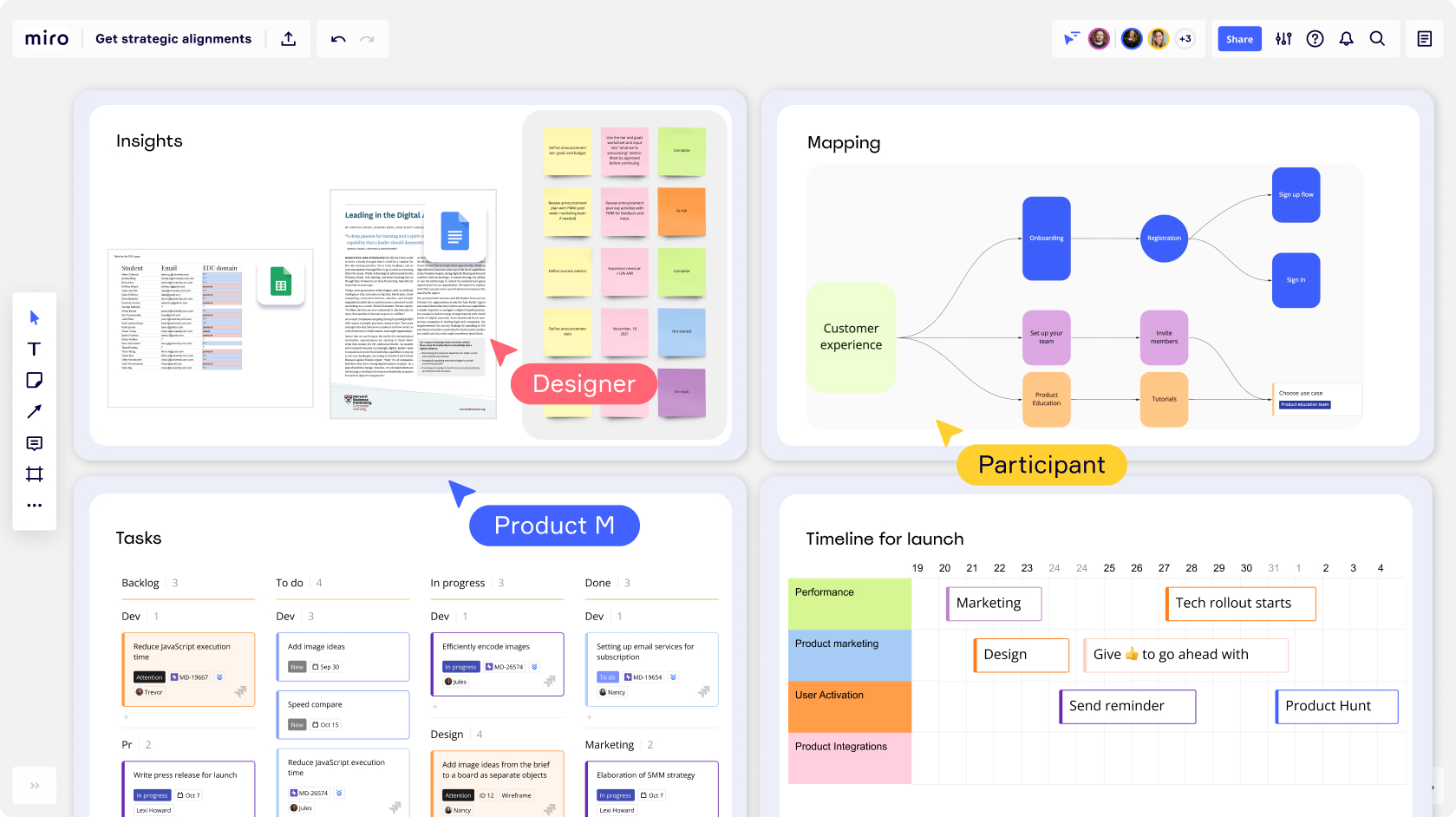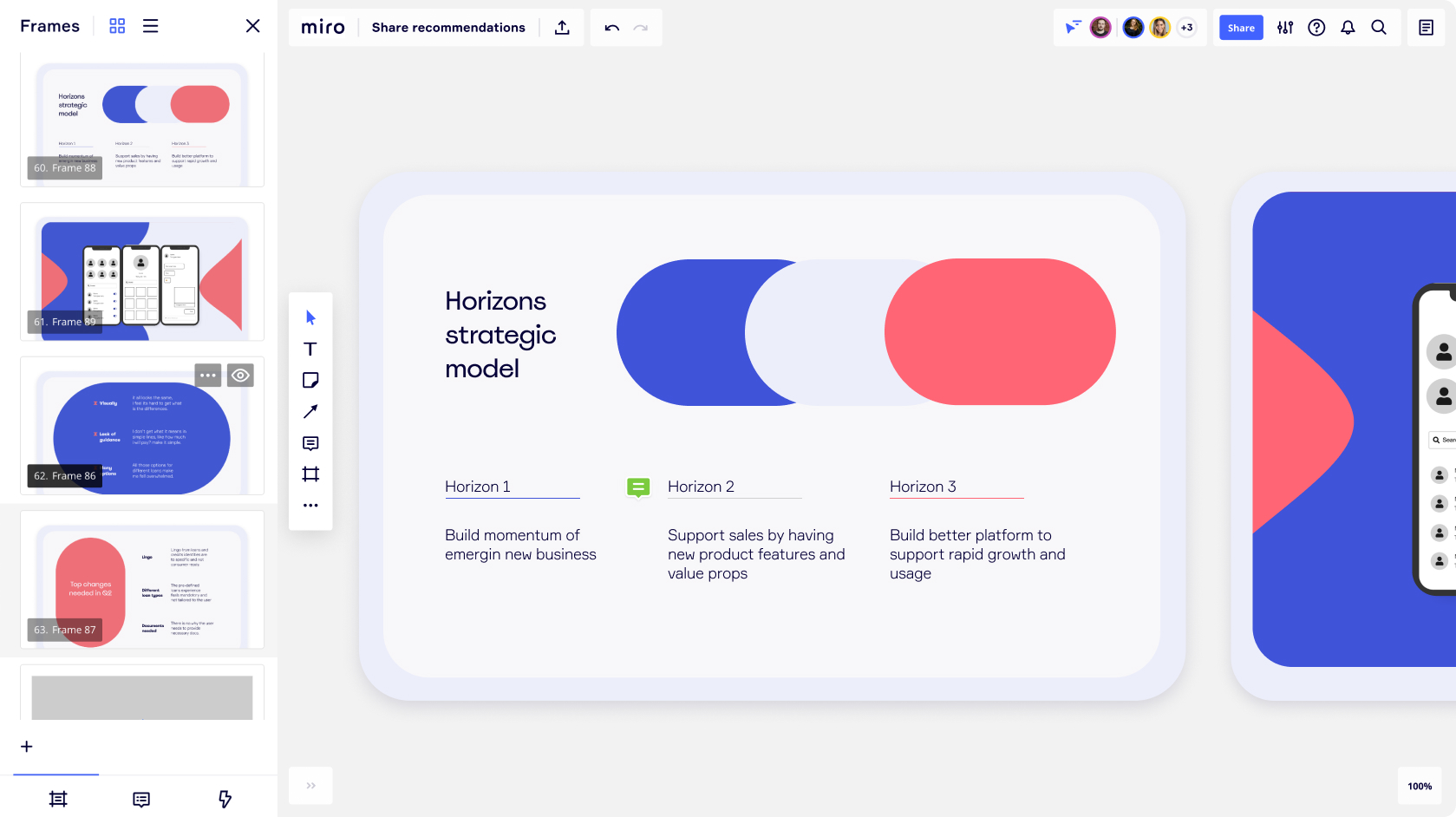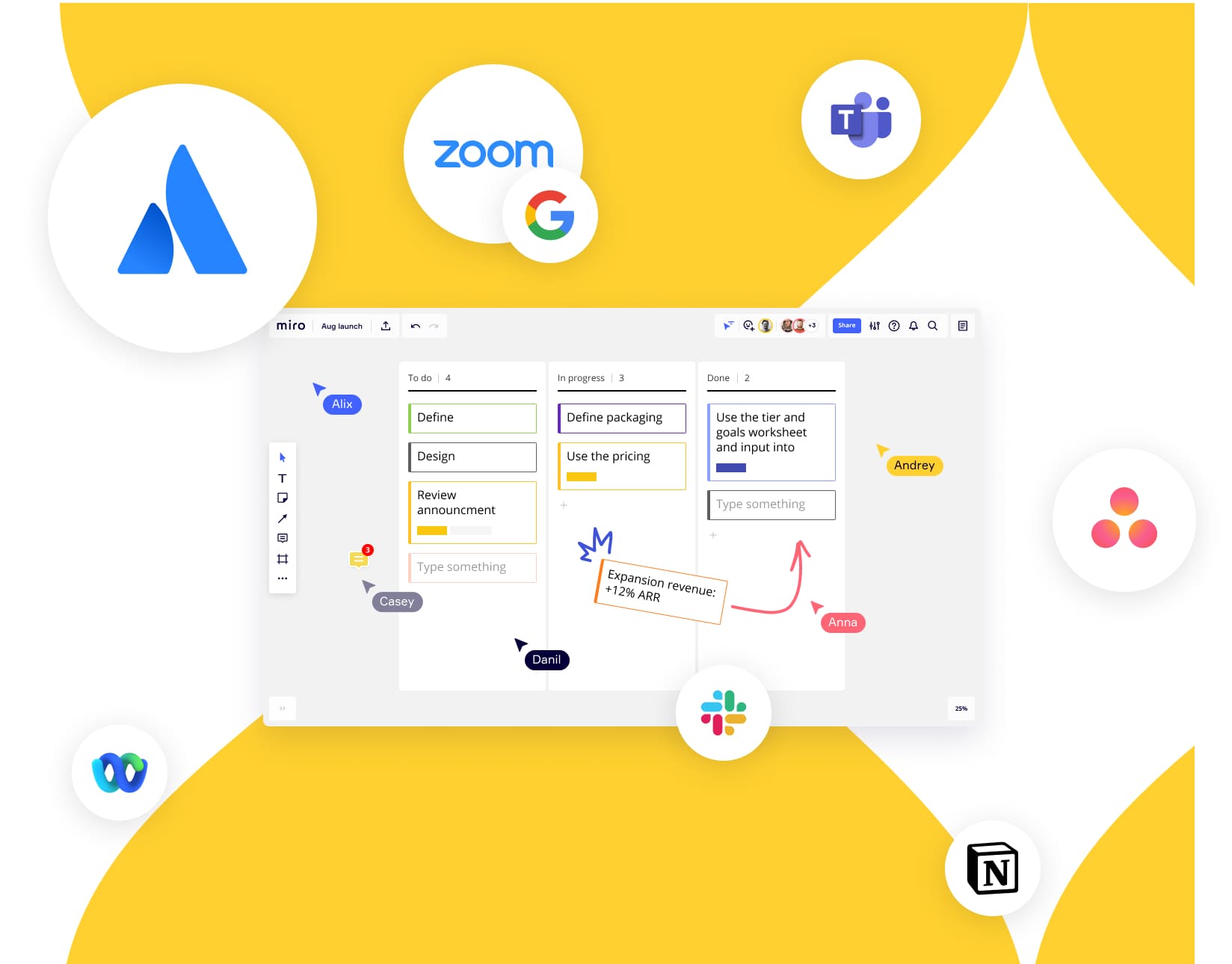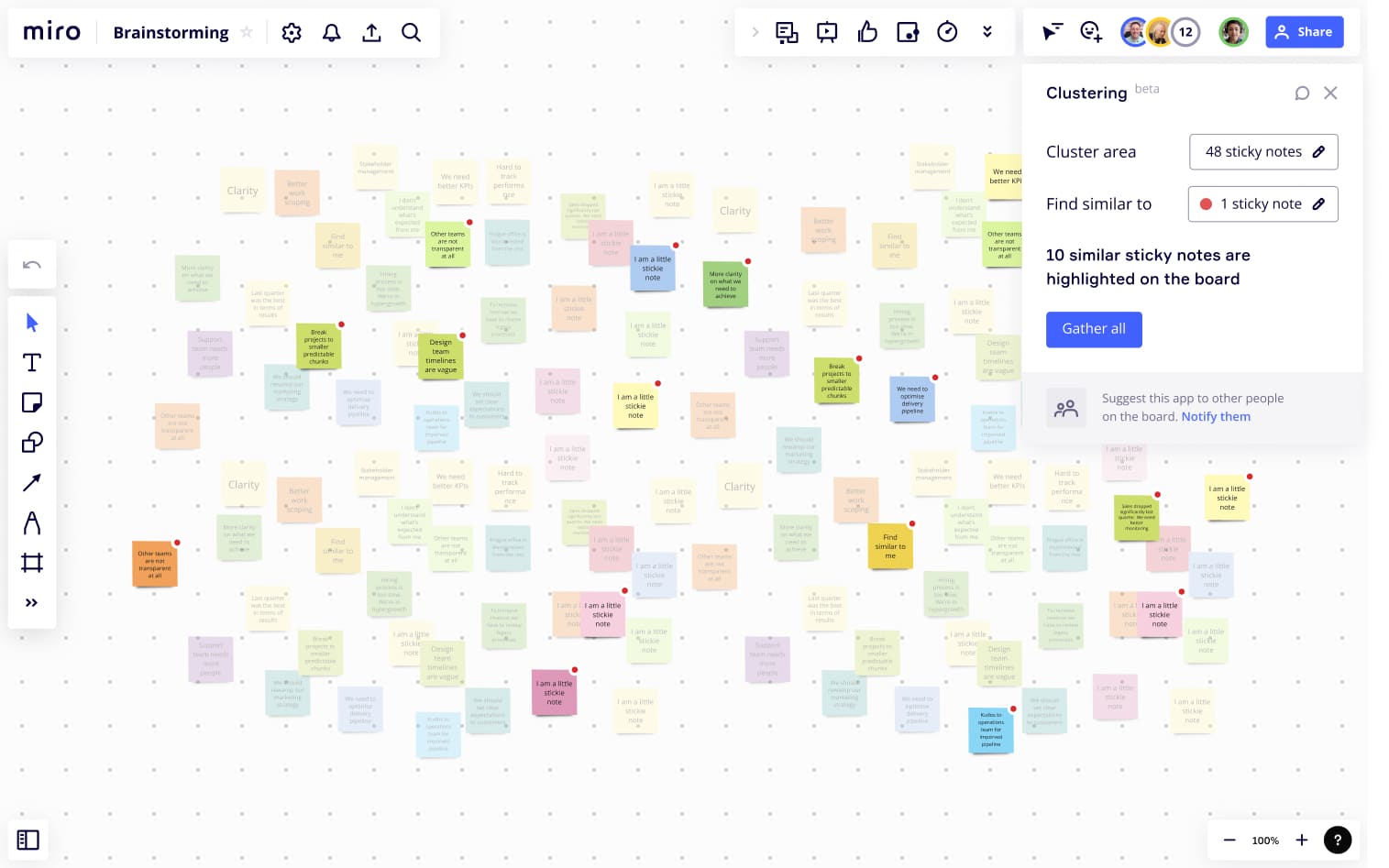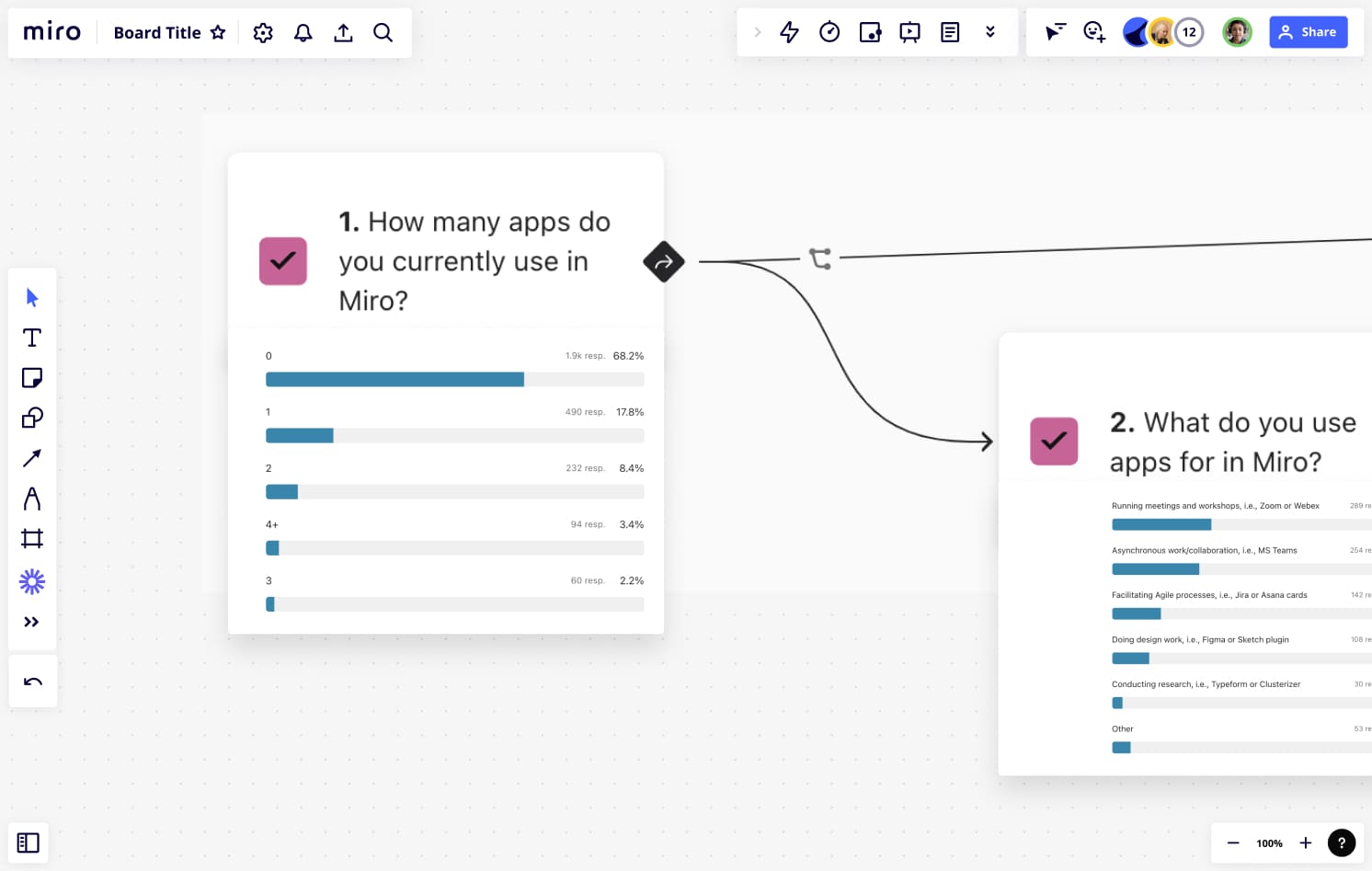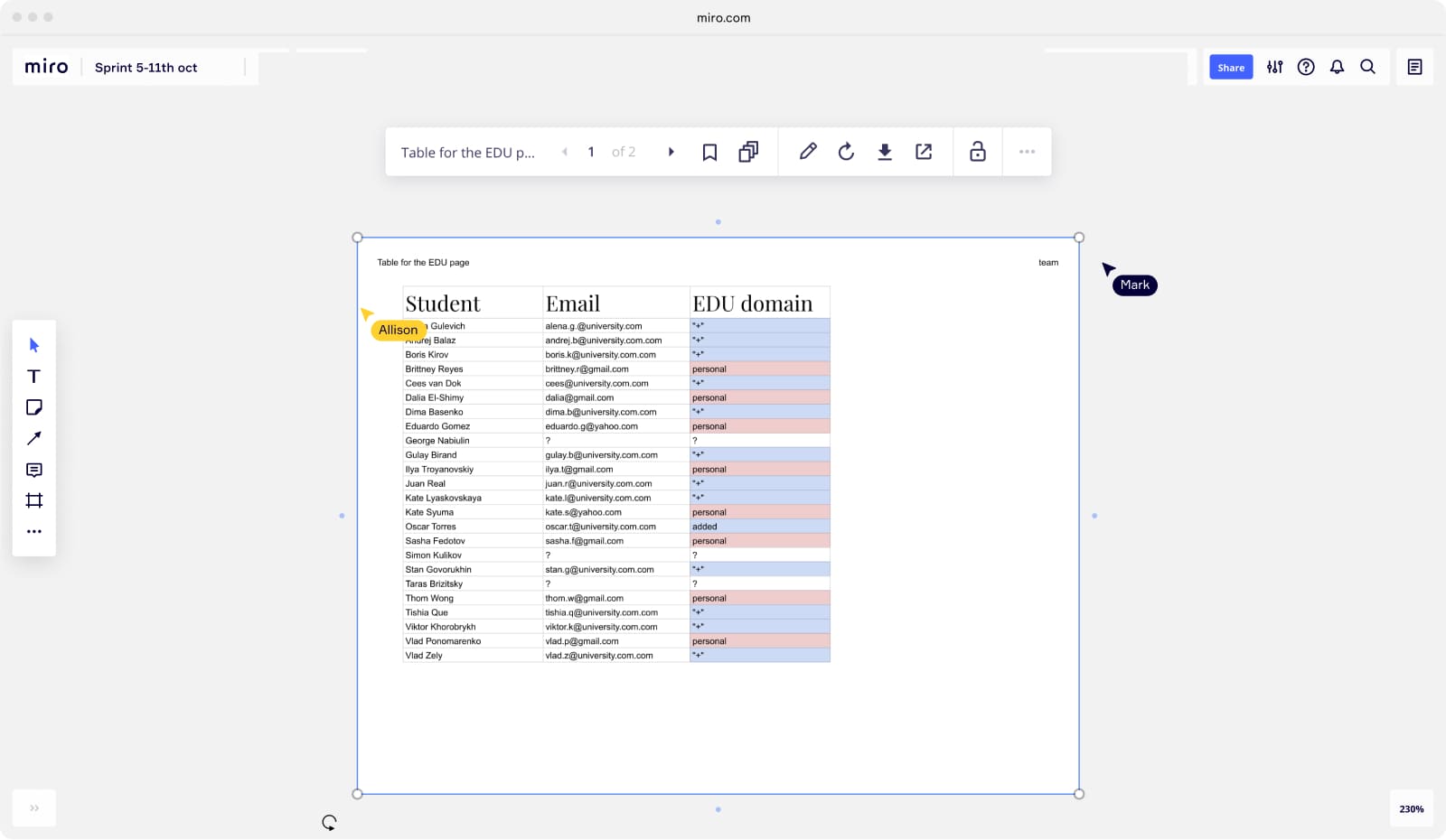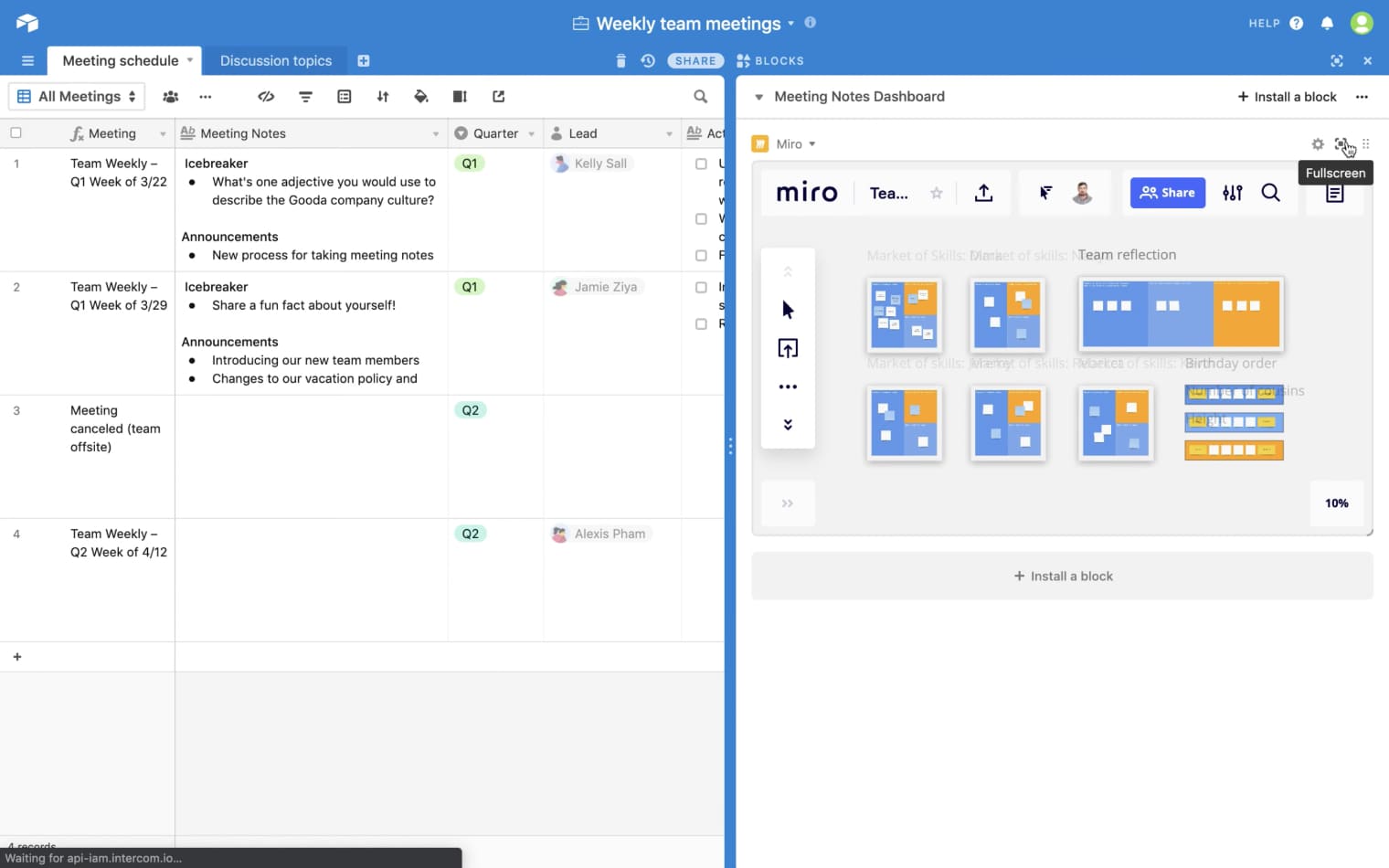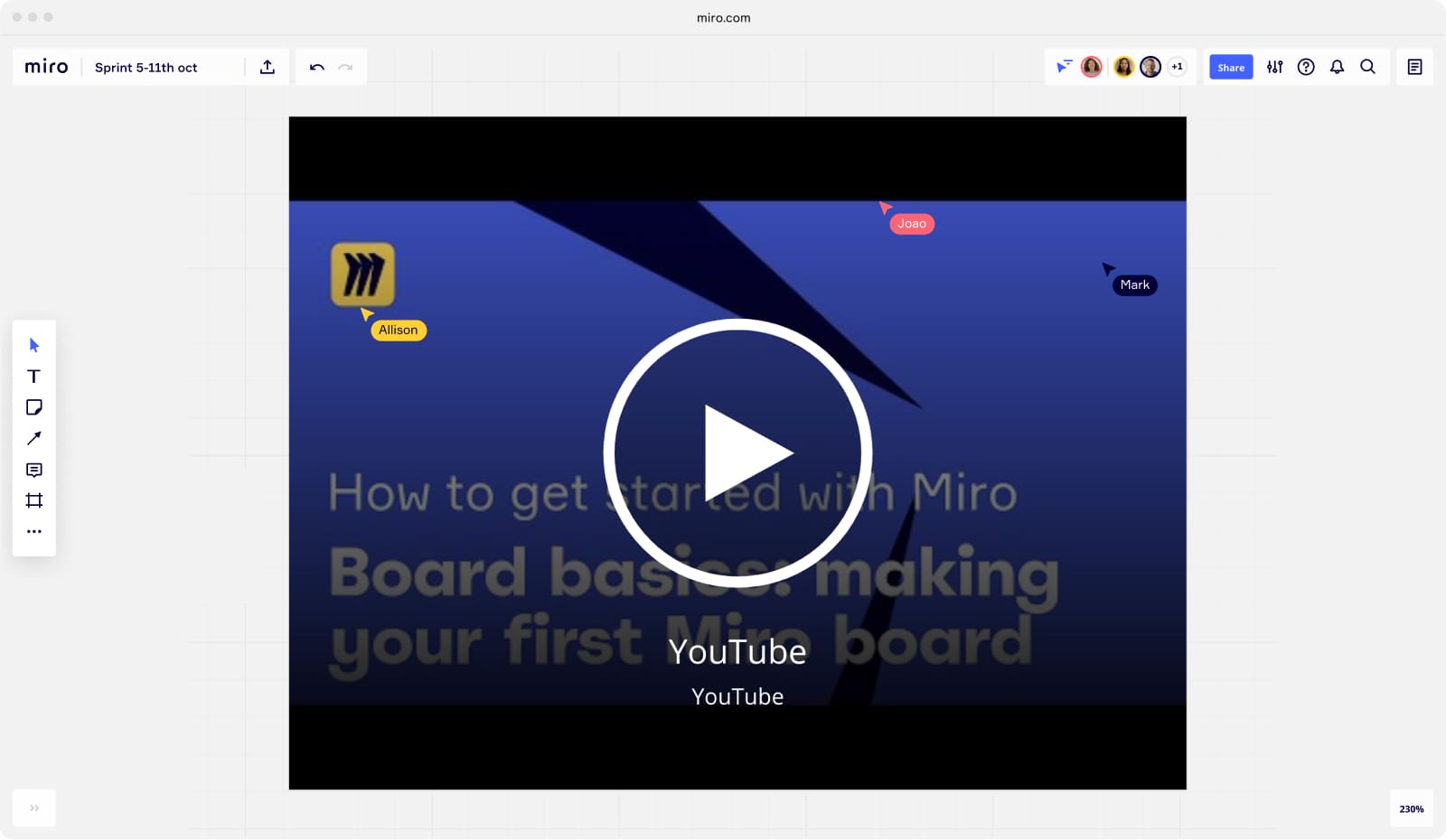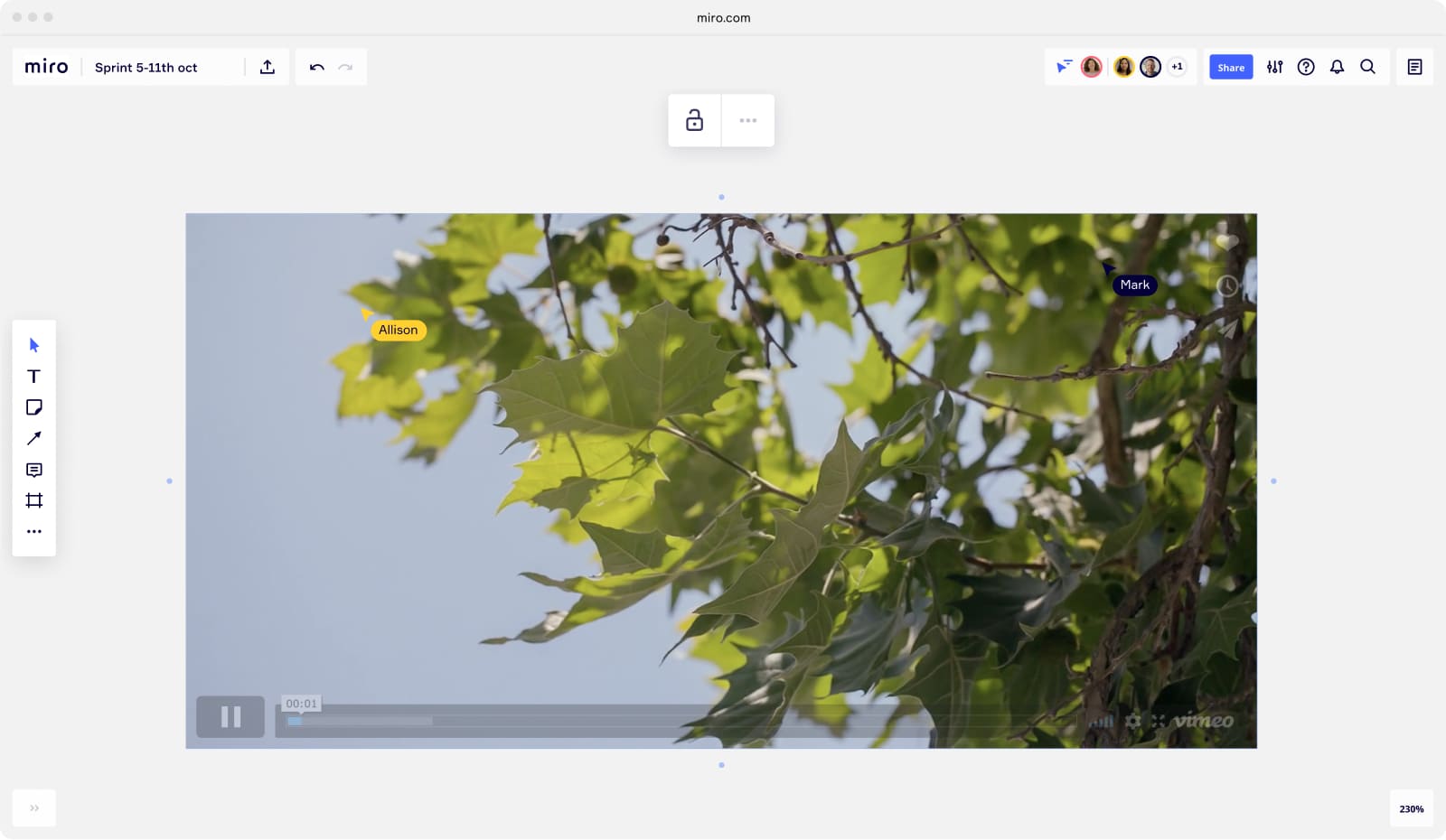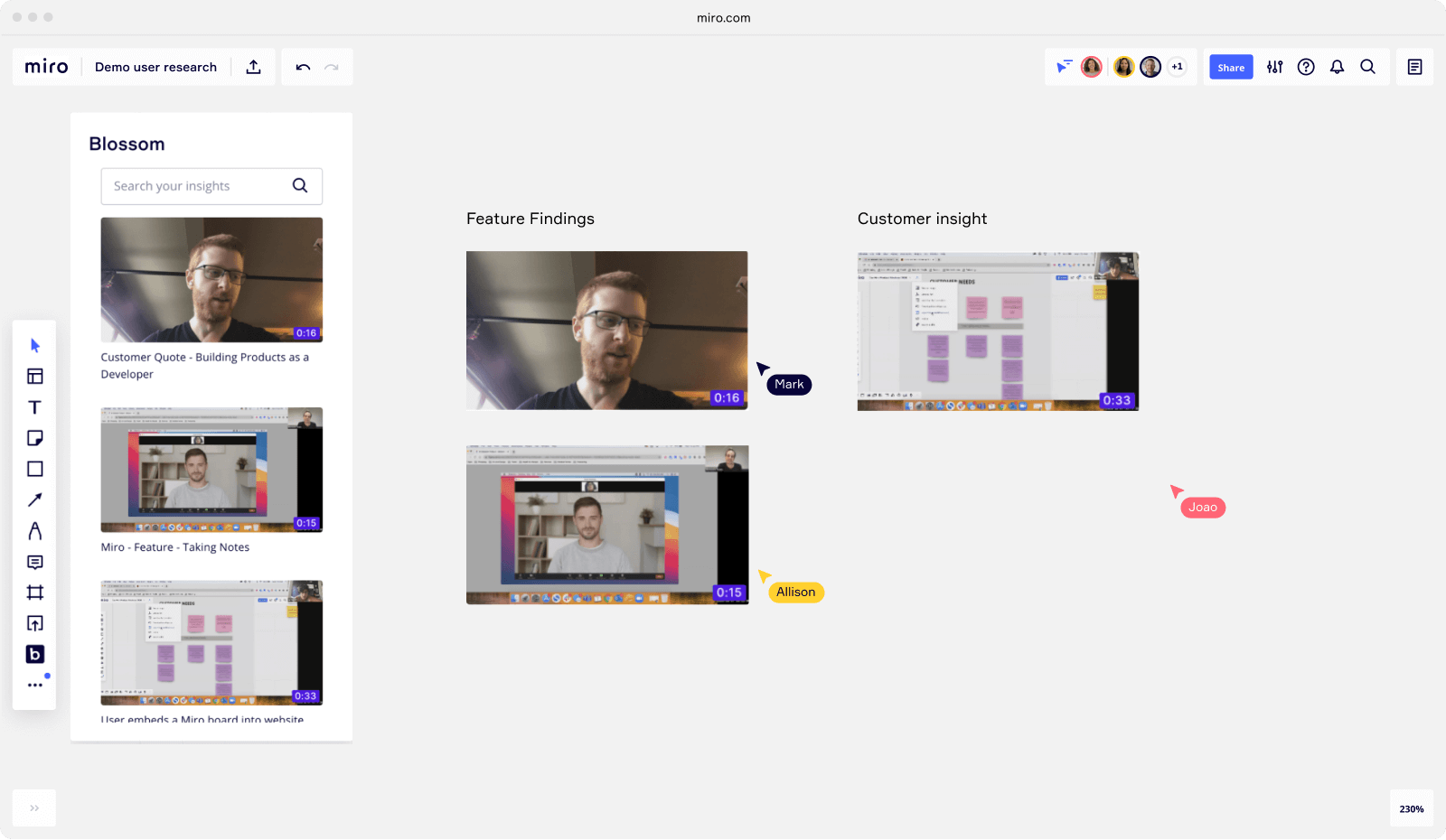 Put your customer-centricity into action with journey maps
Find critical gaps and ideate on what to build next
Build interactive journey maps and workflow diagrams to use as a foundation for collaborating with your cross-functional team. Uncover experience gaps and brainstorm new features or updates for the product backlog.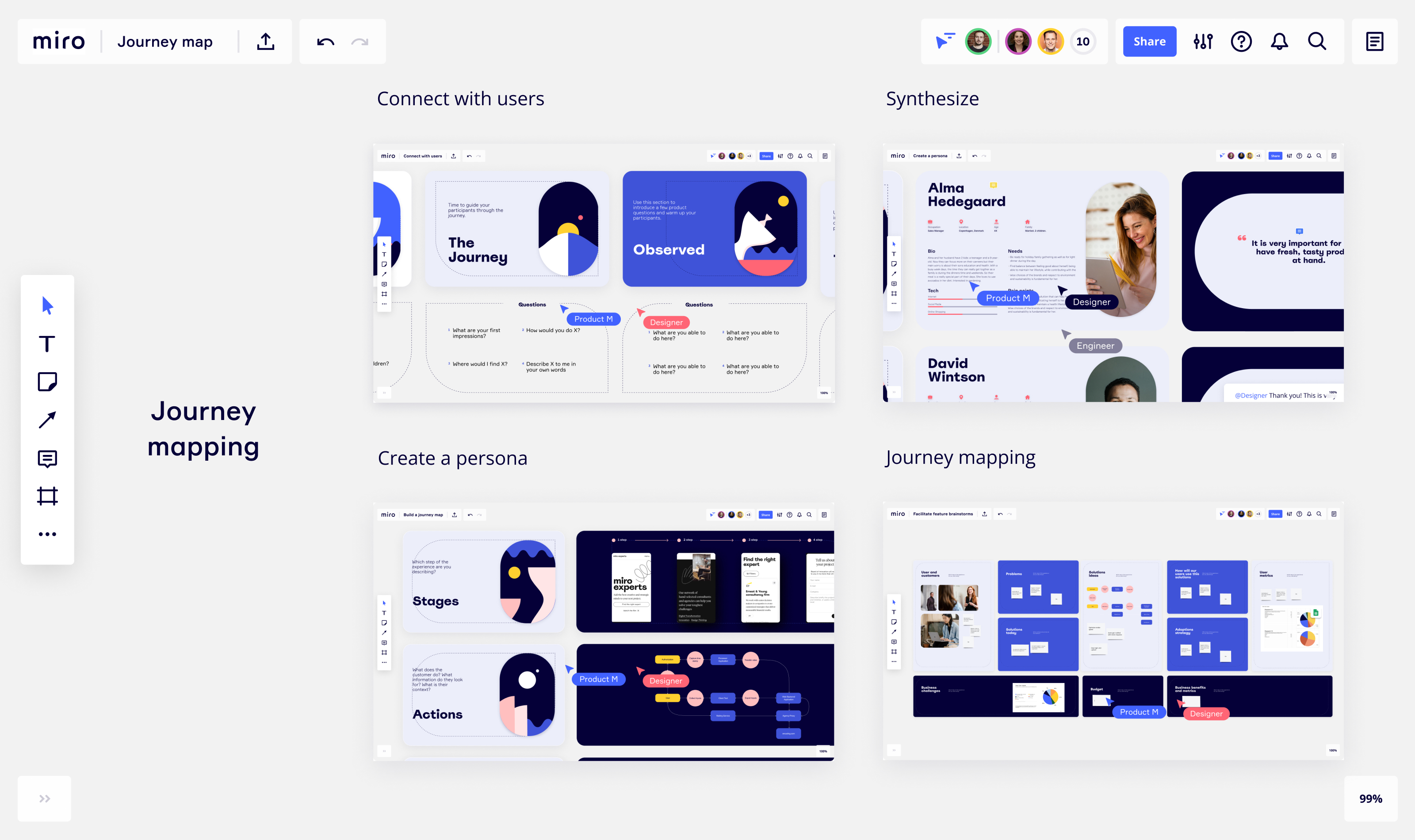 Conduct customer or user interviews and jot insights on sticky notes.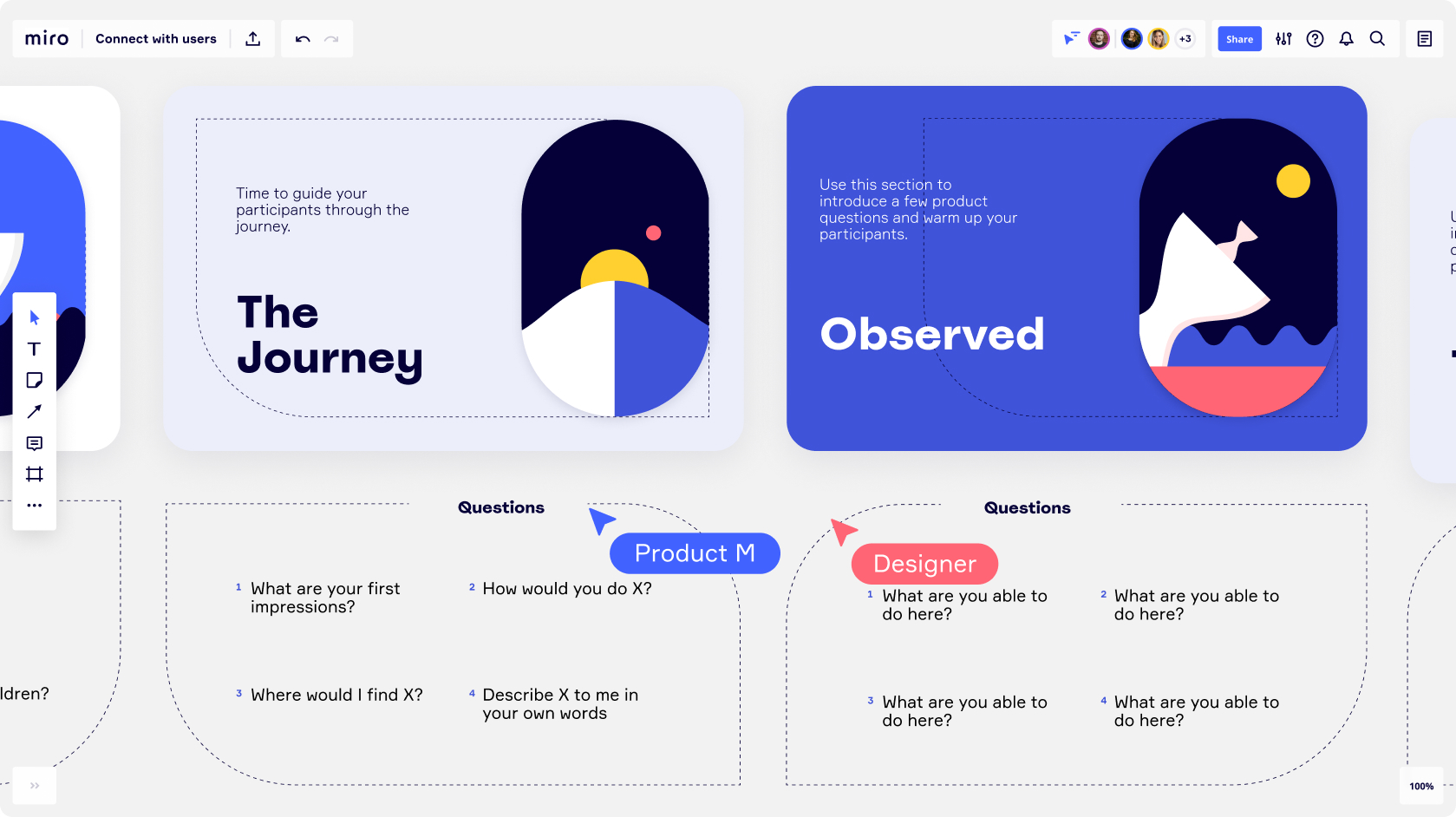 Compile themes and insights into a user persona.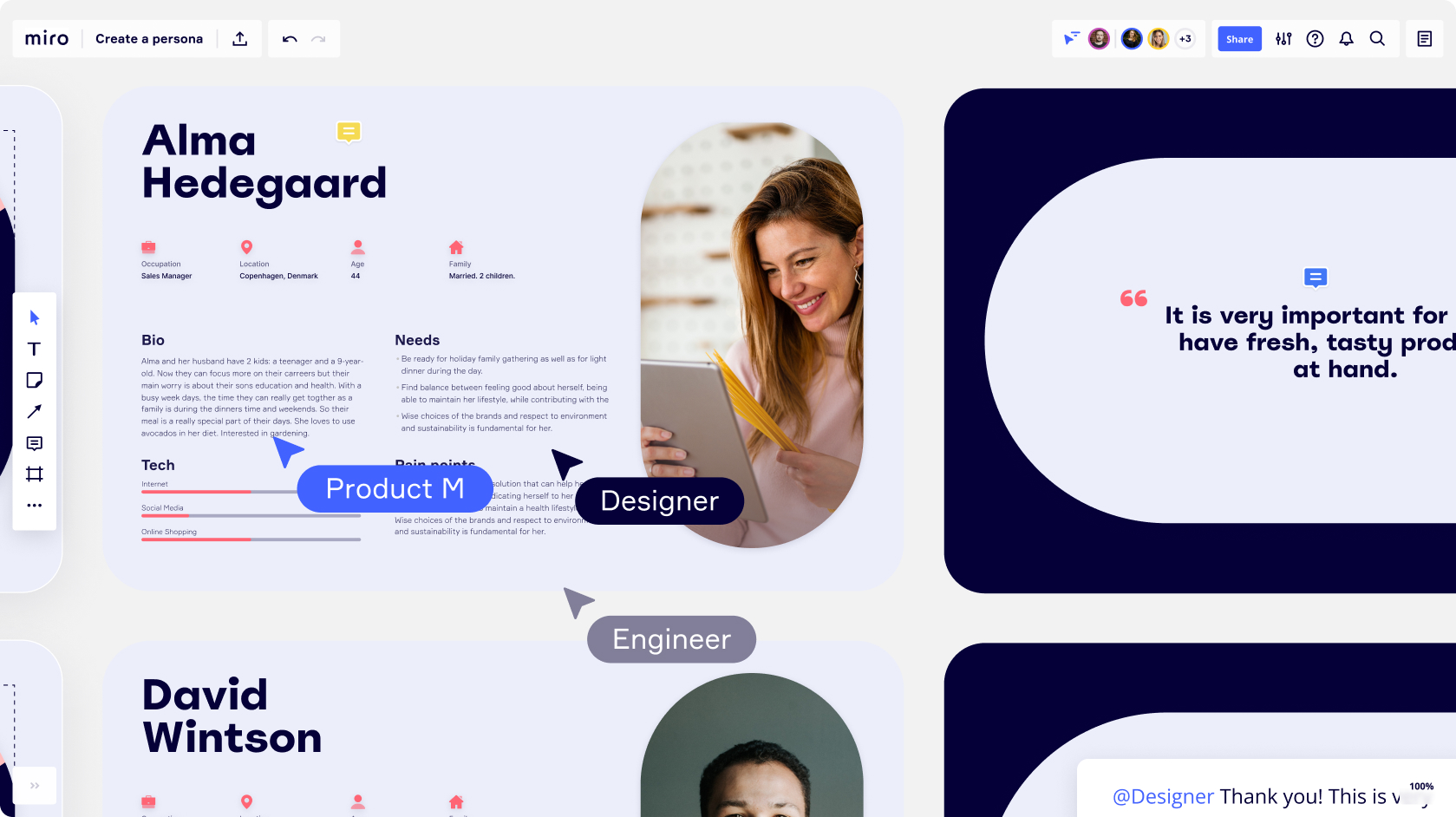 3. Build a user journey map
Map the user experience along touchpoints — tracking their needs, emotions, and more.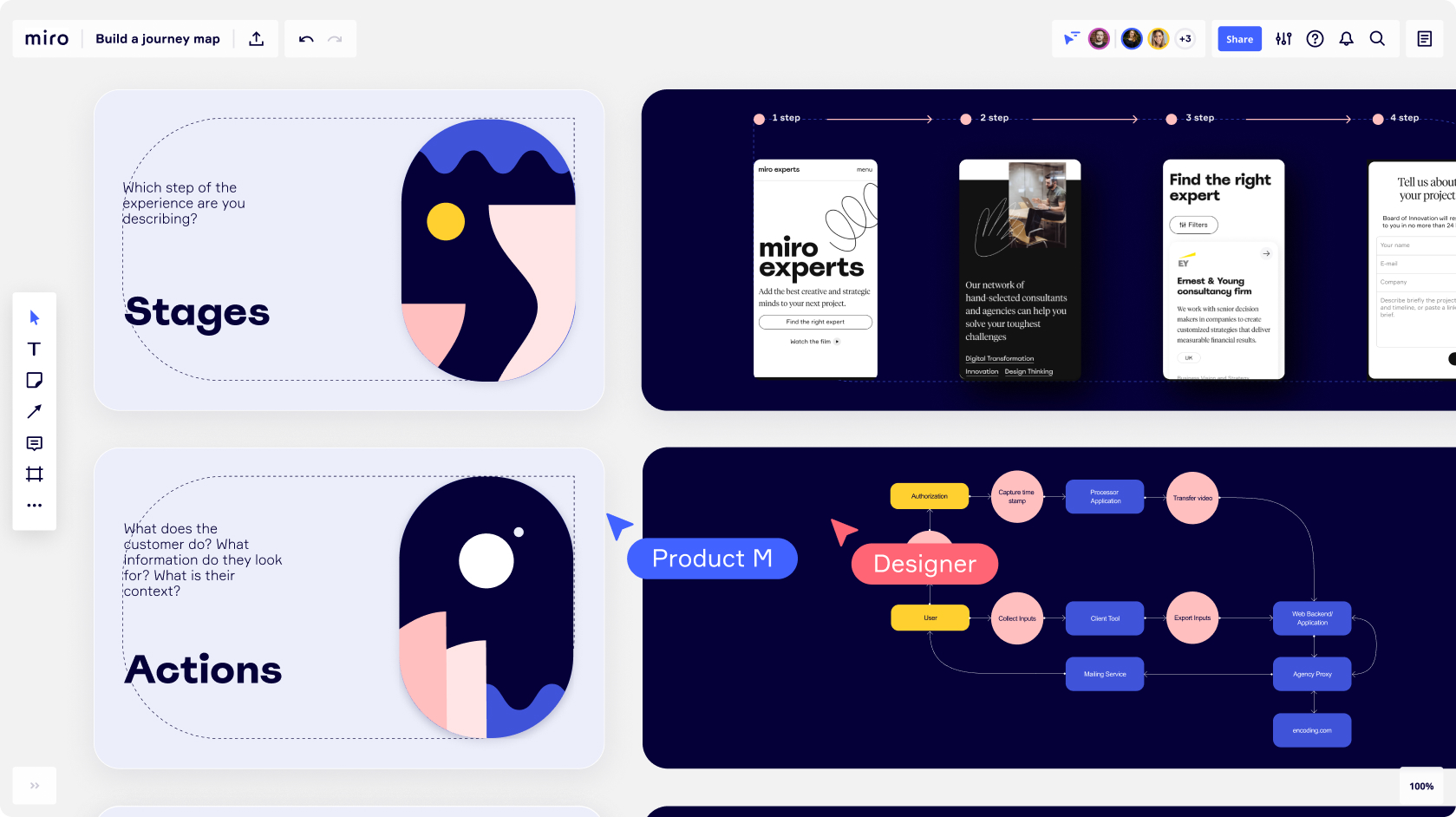 4. Facilitate feature brainstorms
Walk through how customers will use your solution, discuss potential setbacks, and brainstorm new solutions.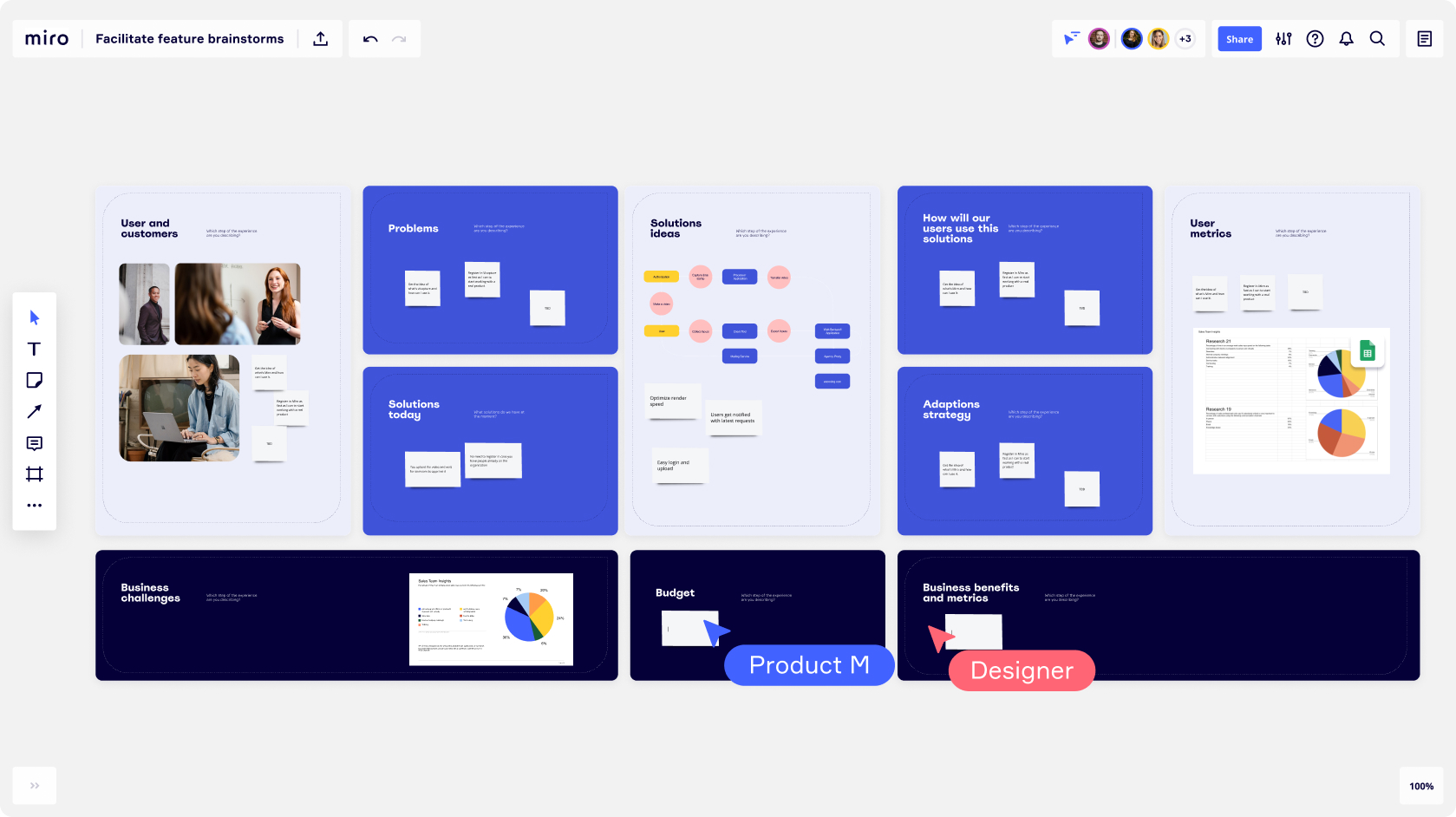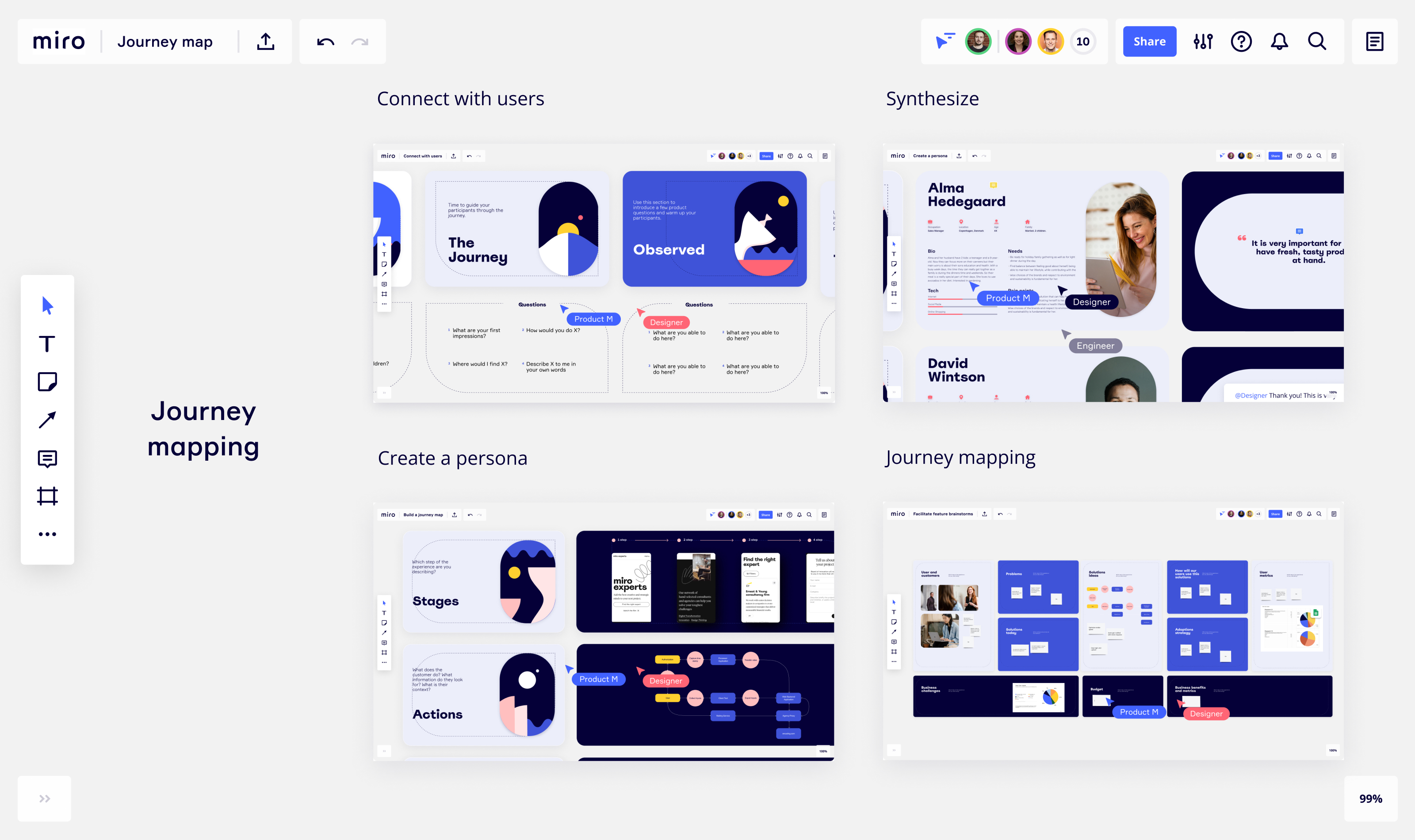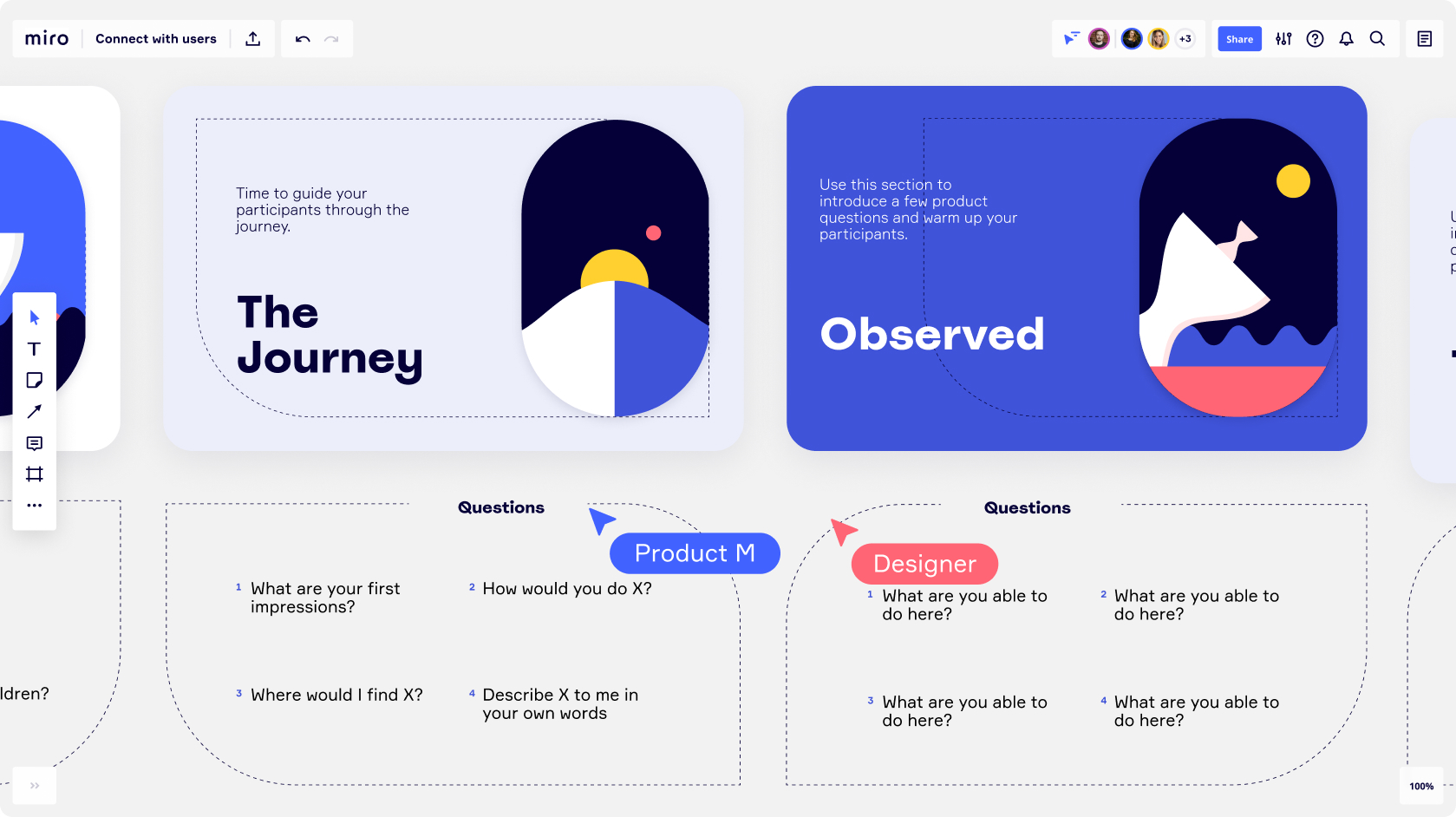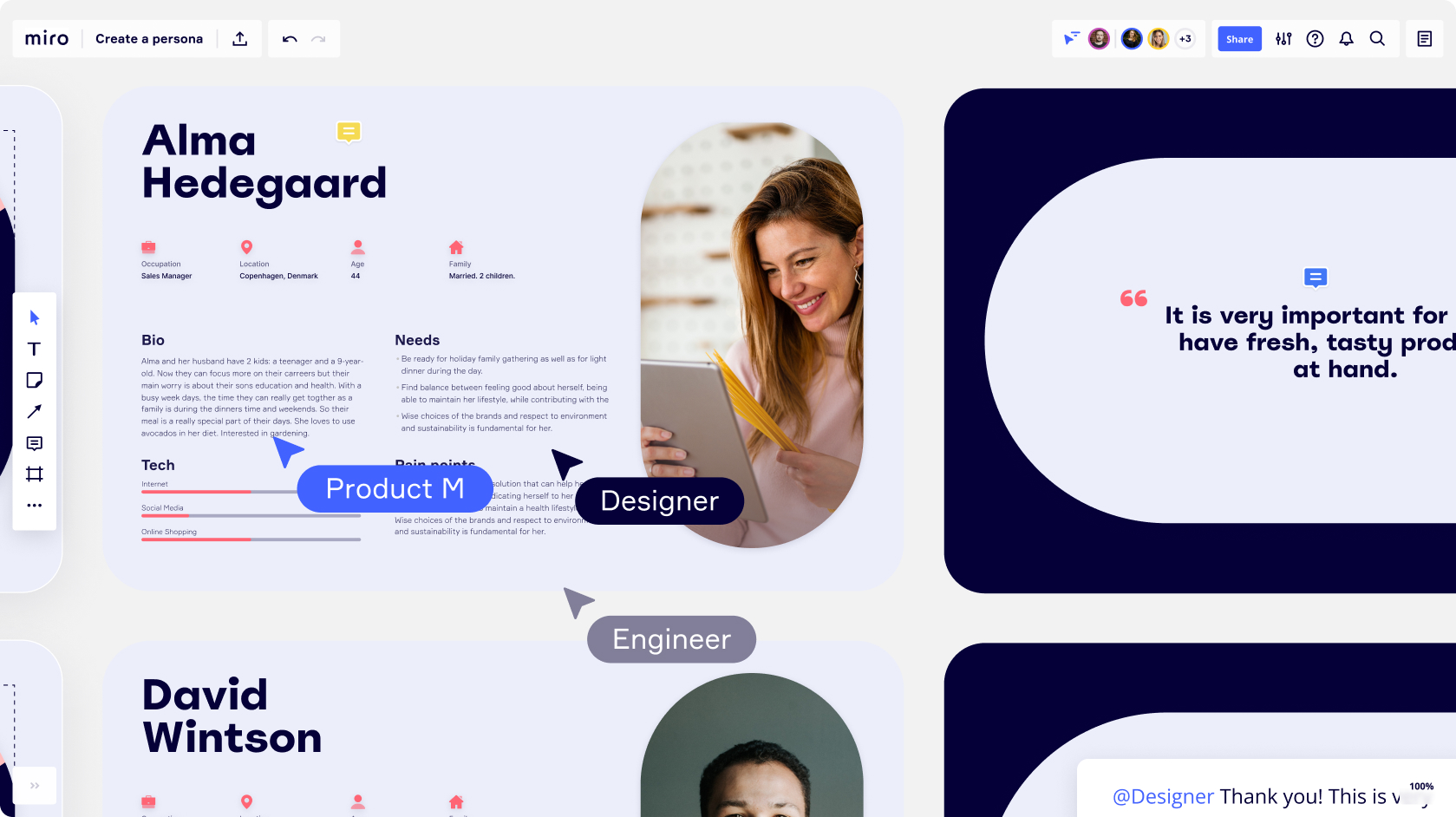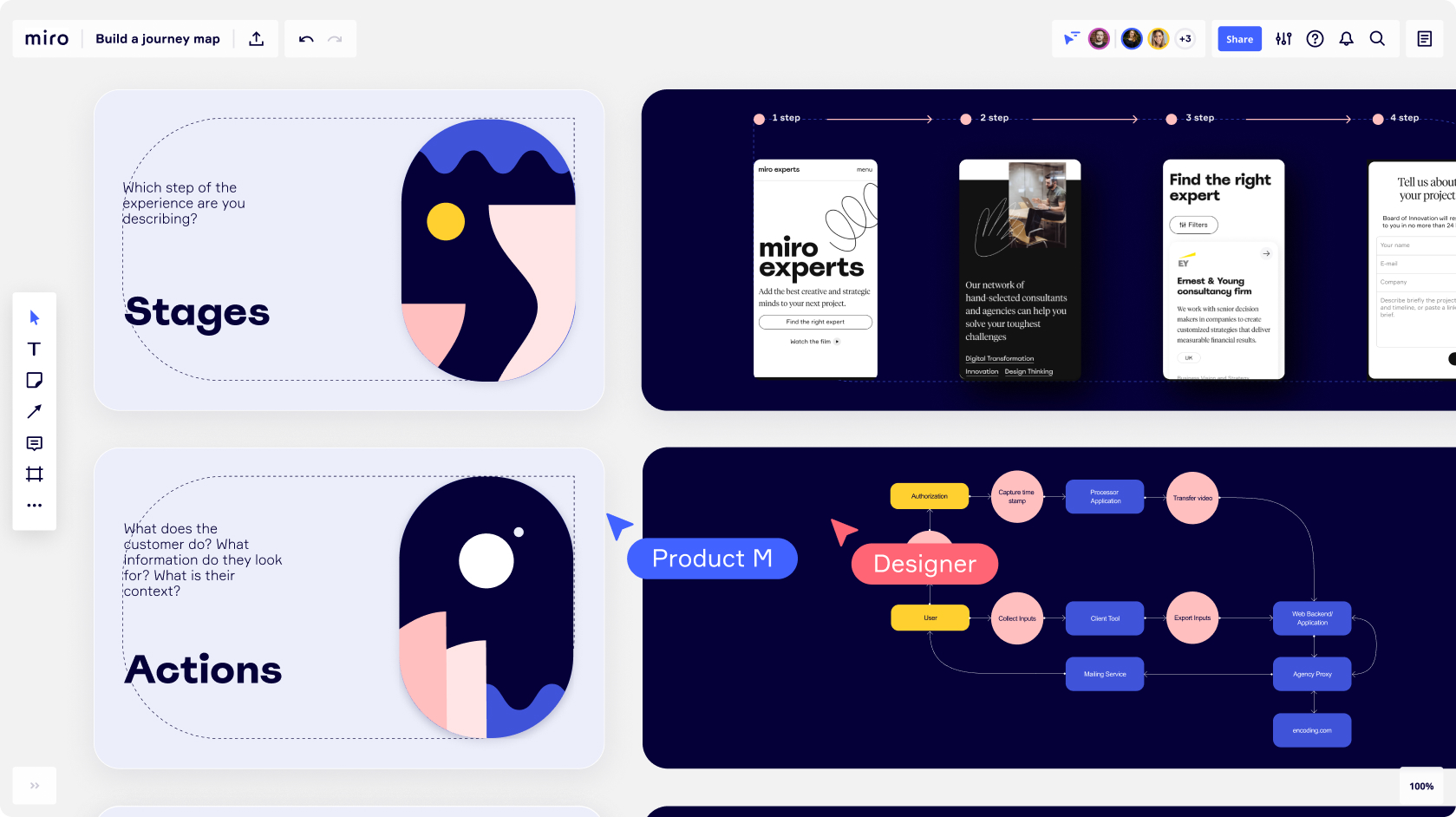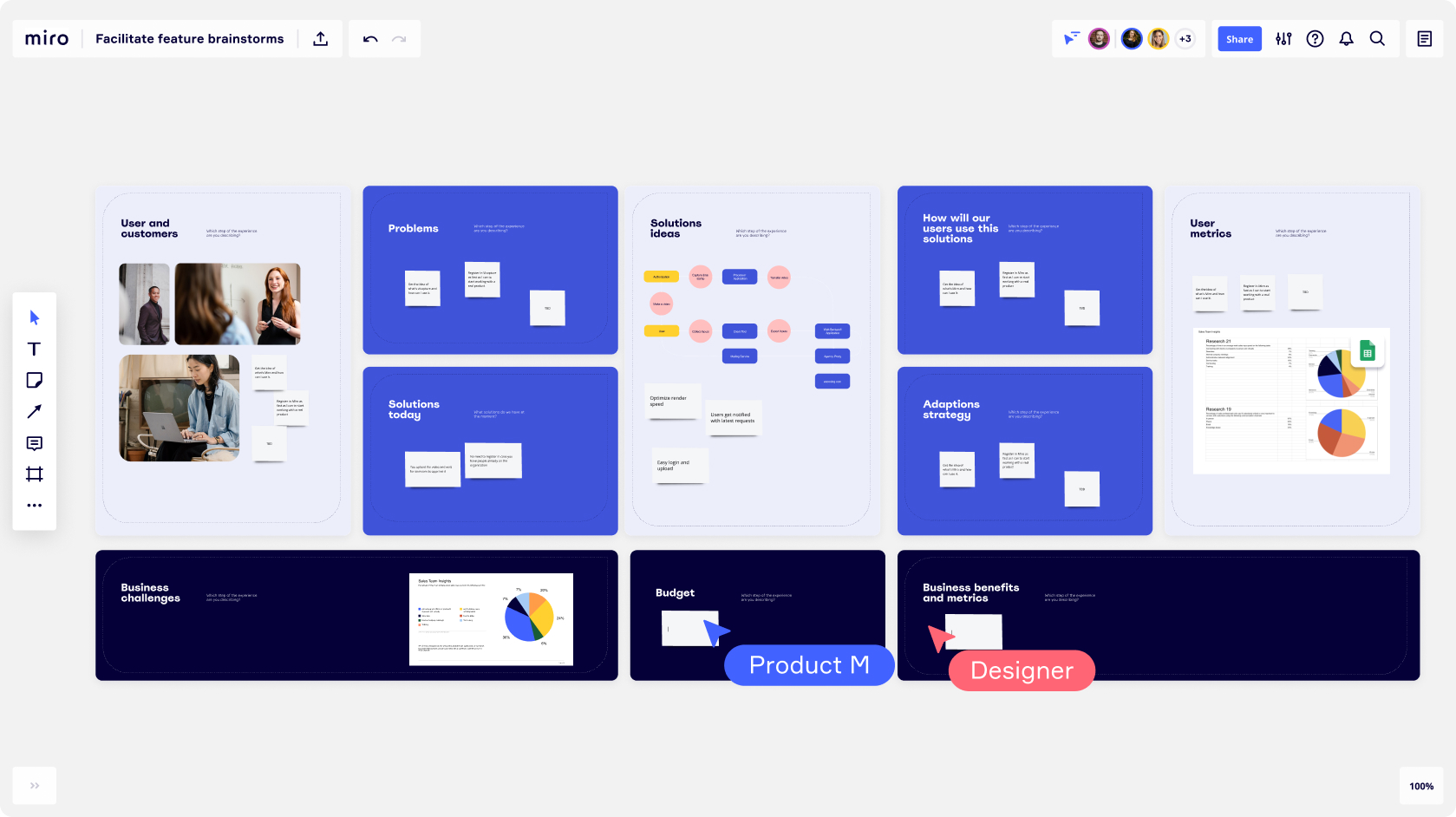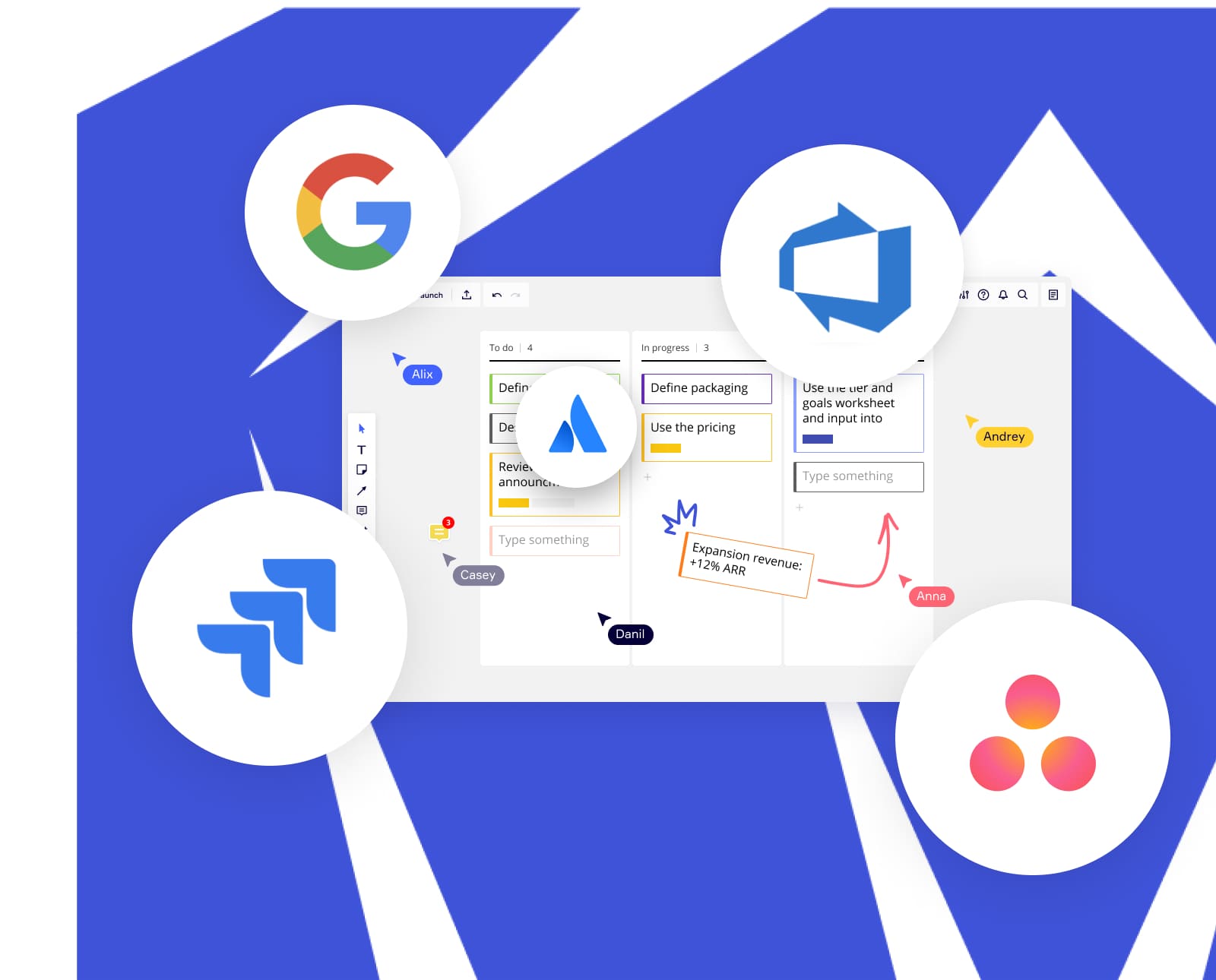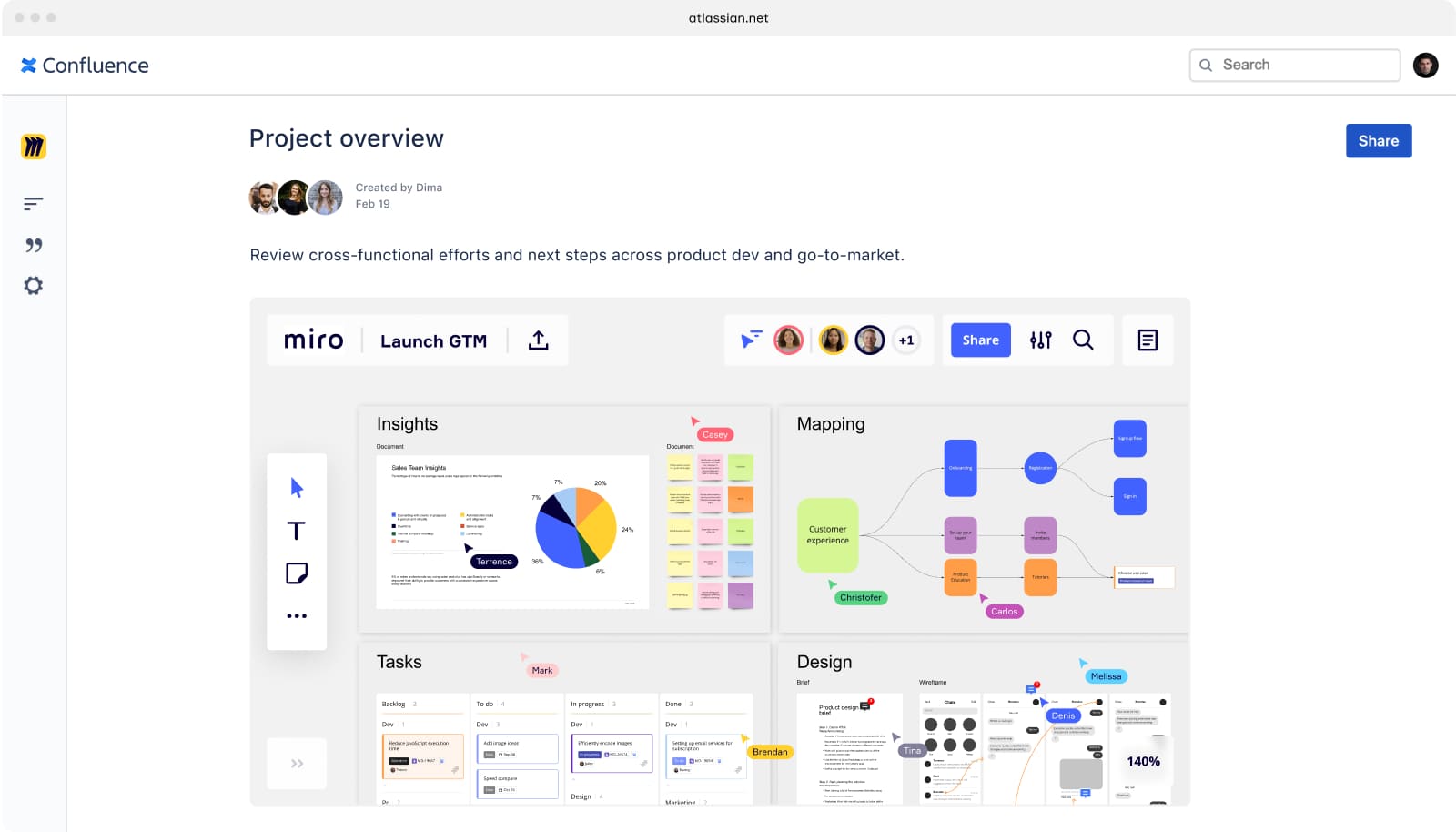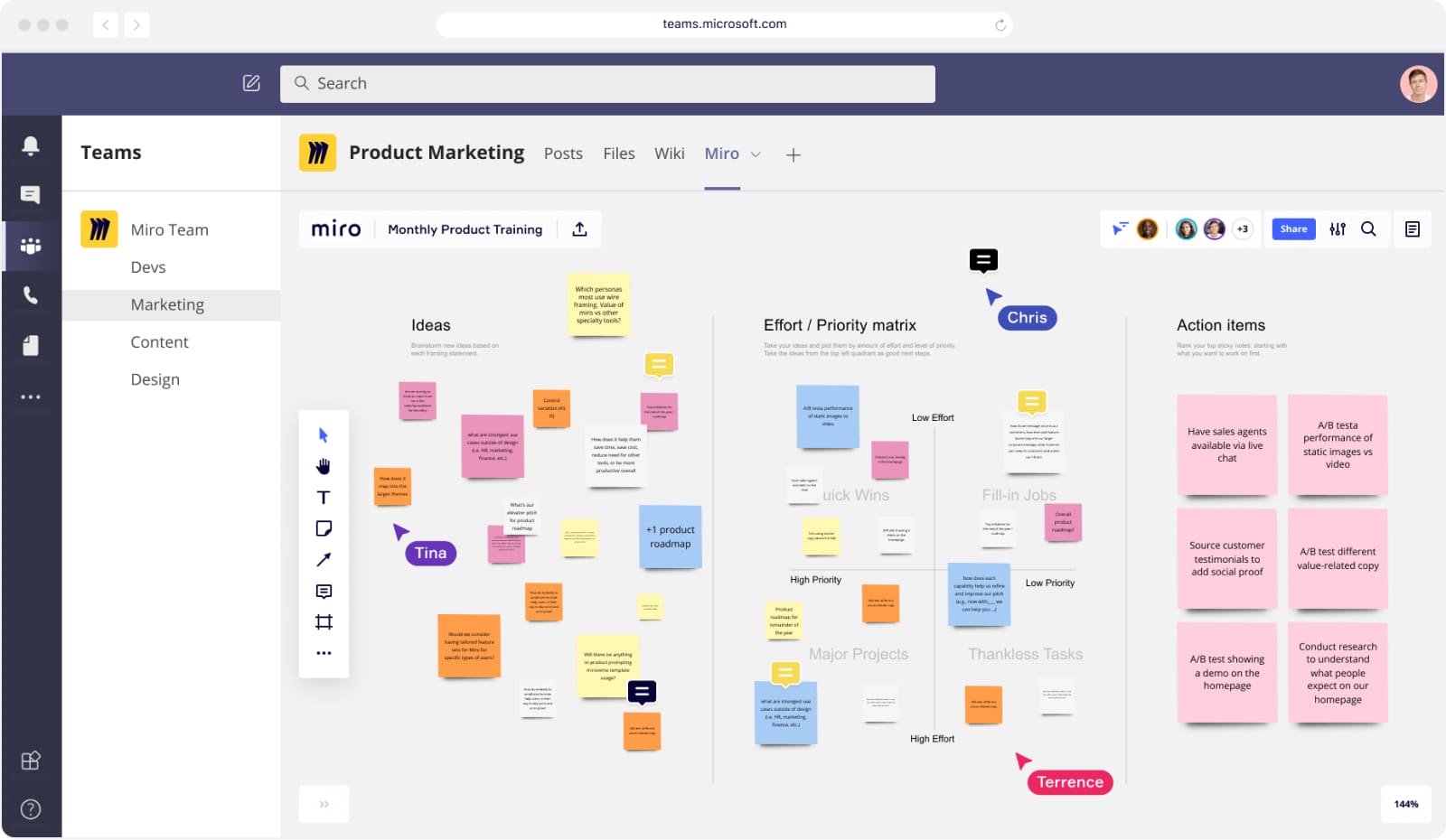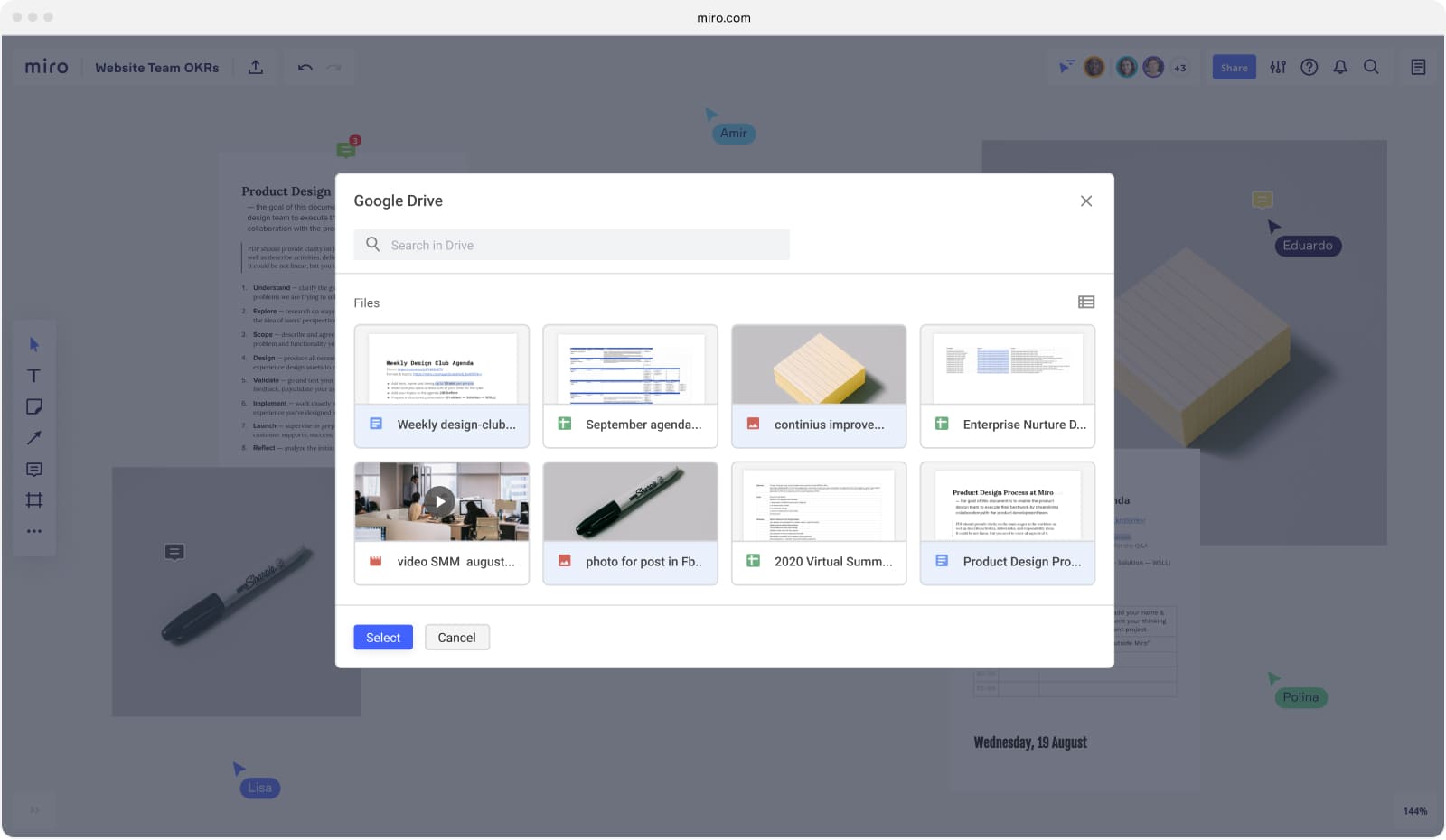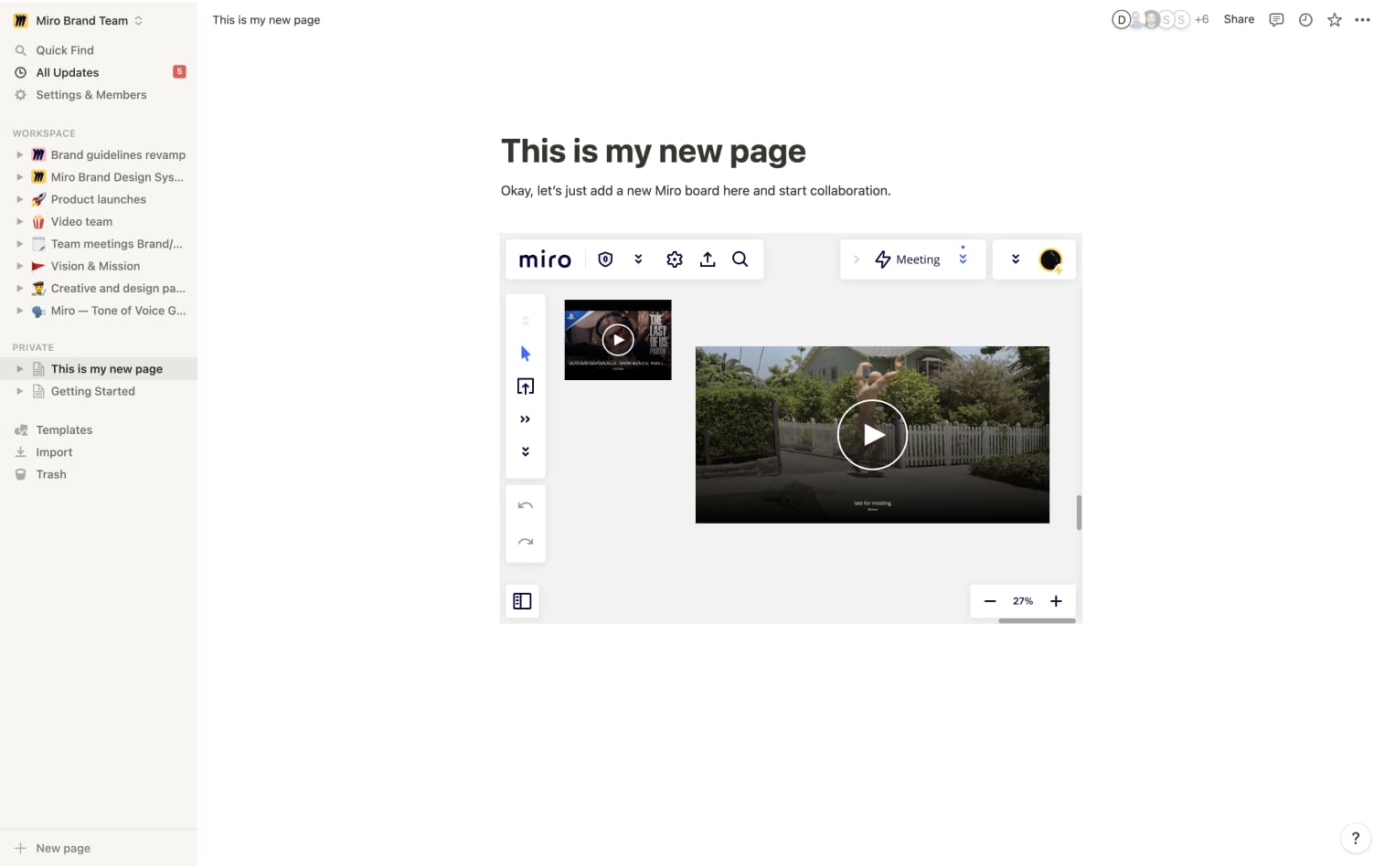 Join over 30 million users
Propel your team forward with impactful prioritization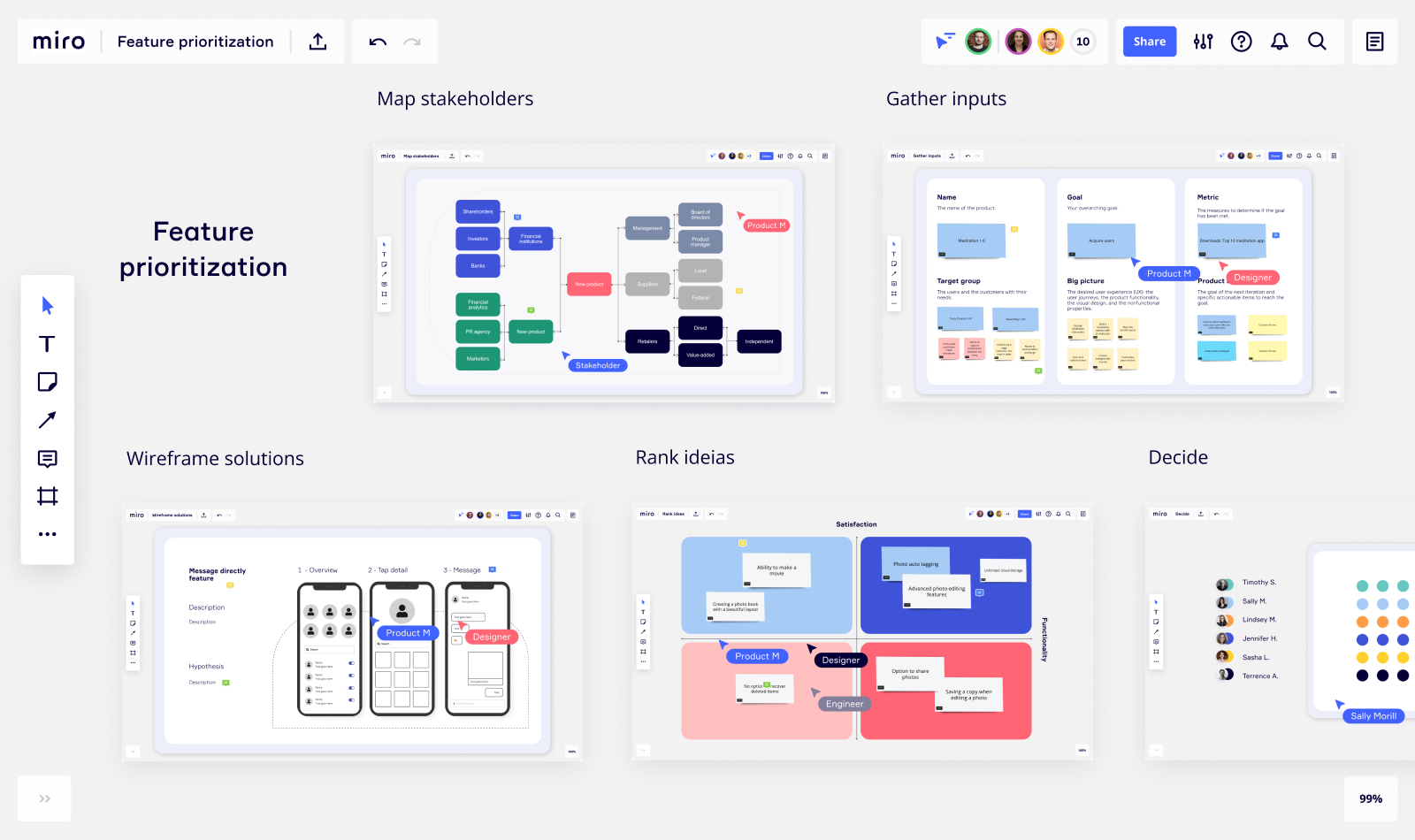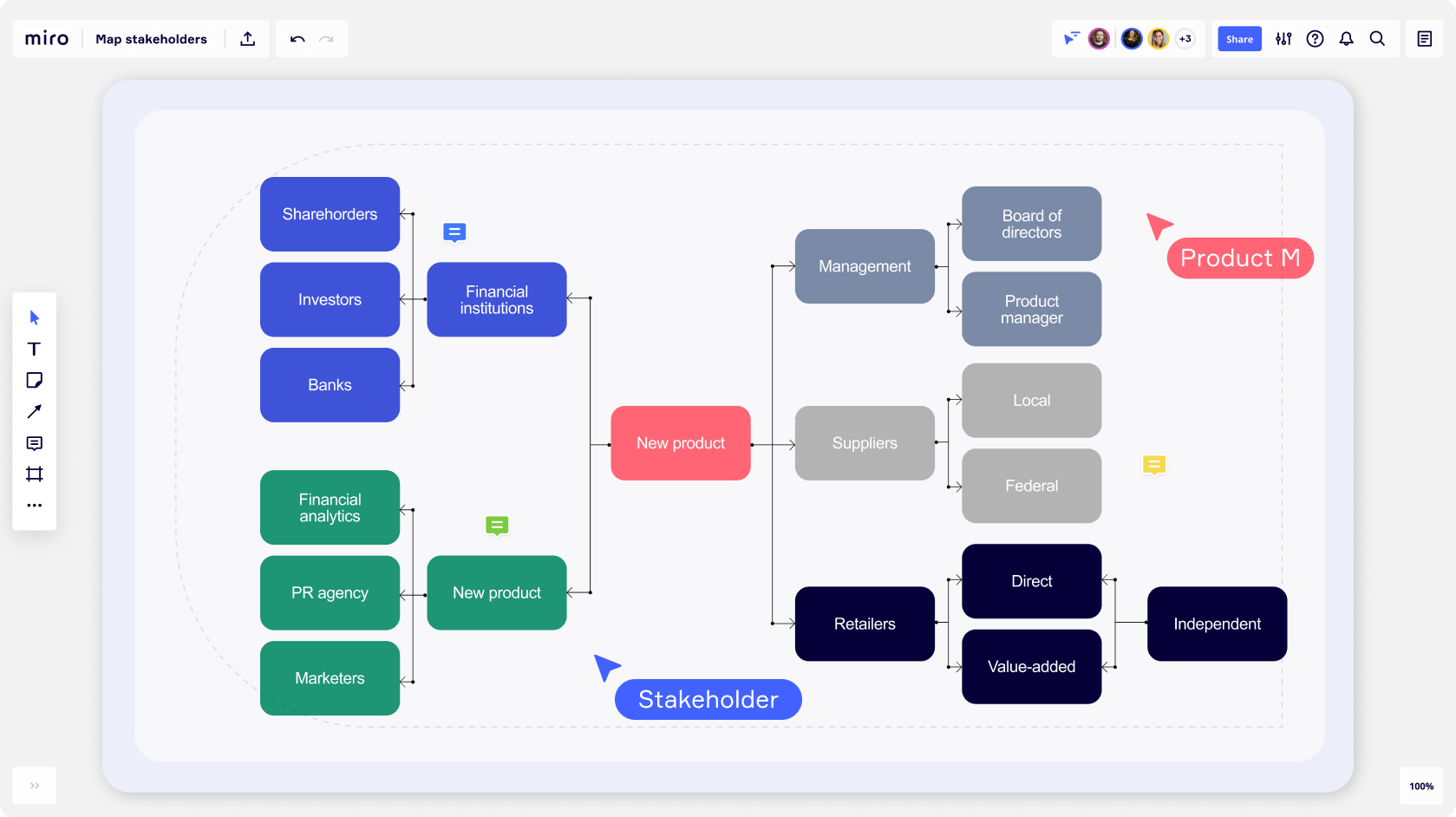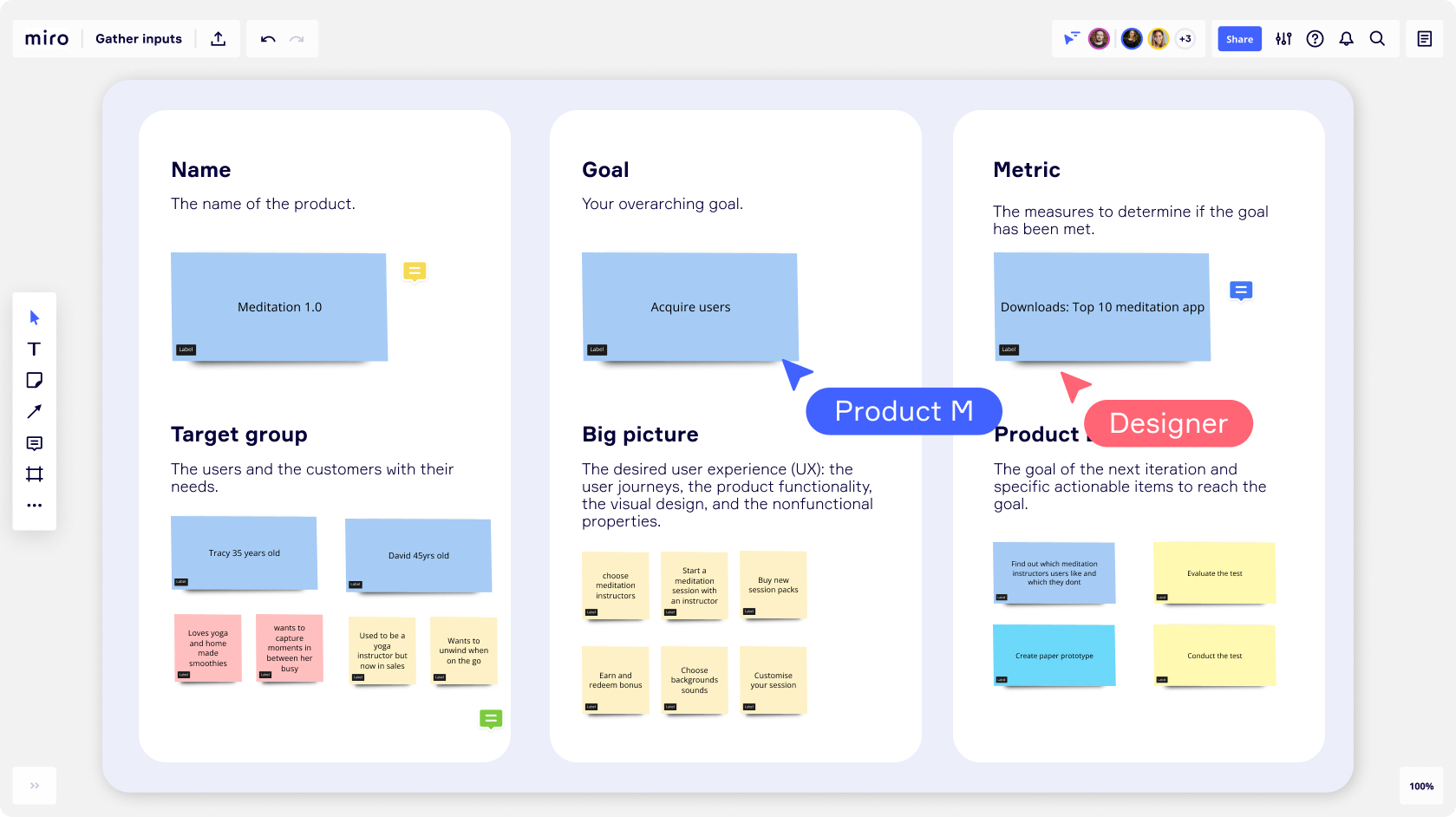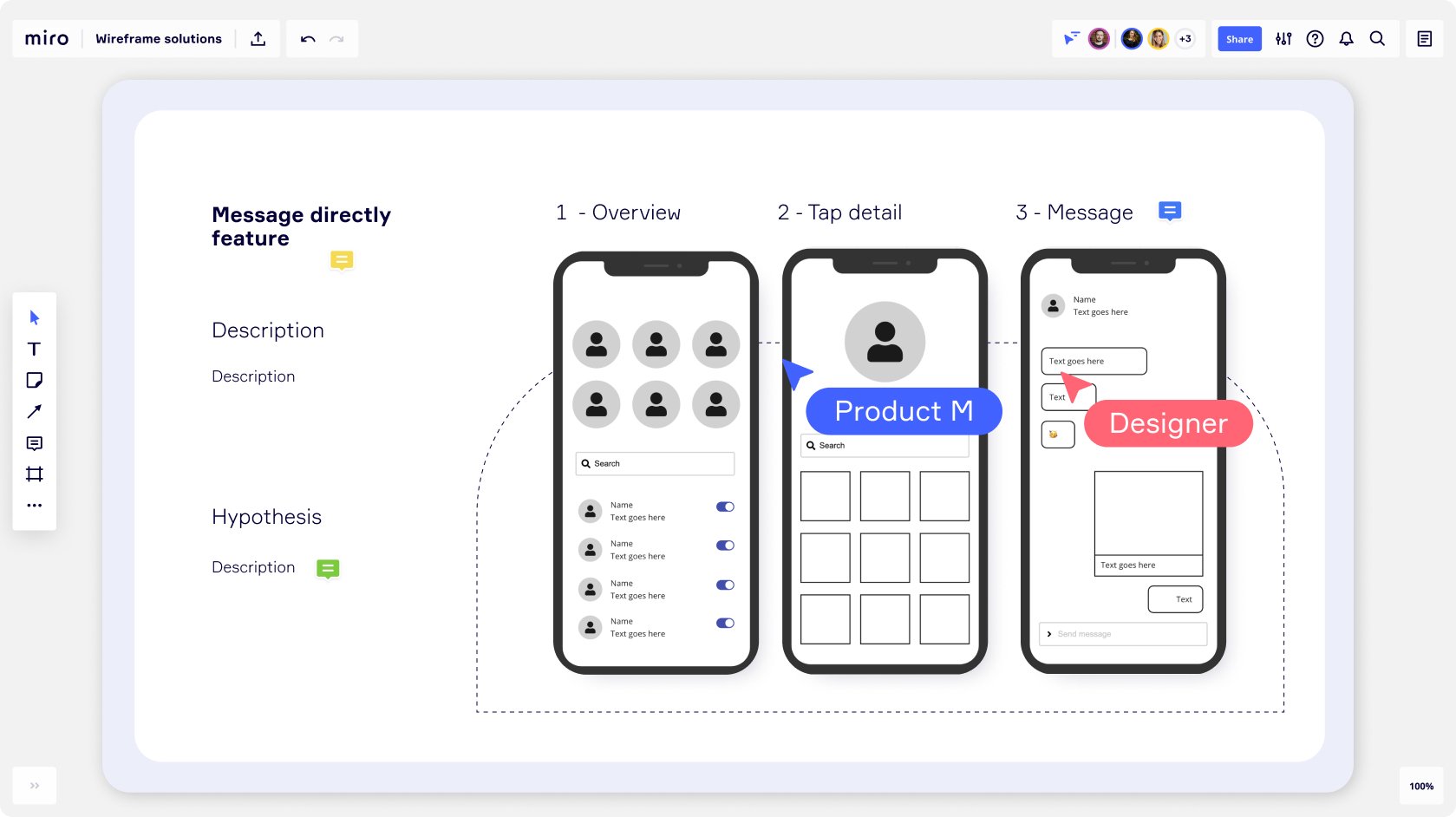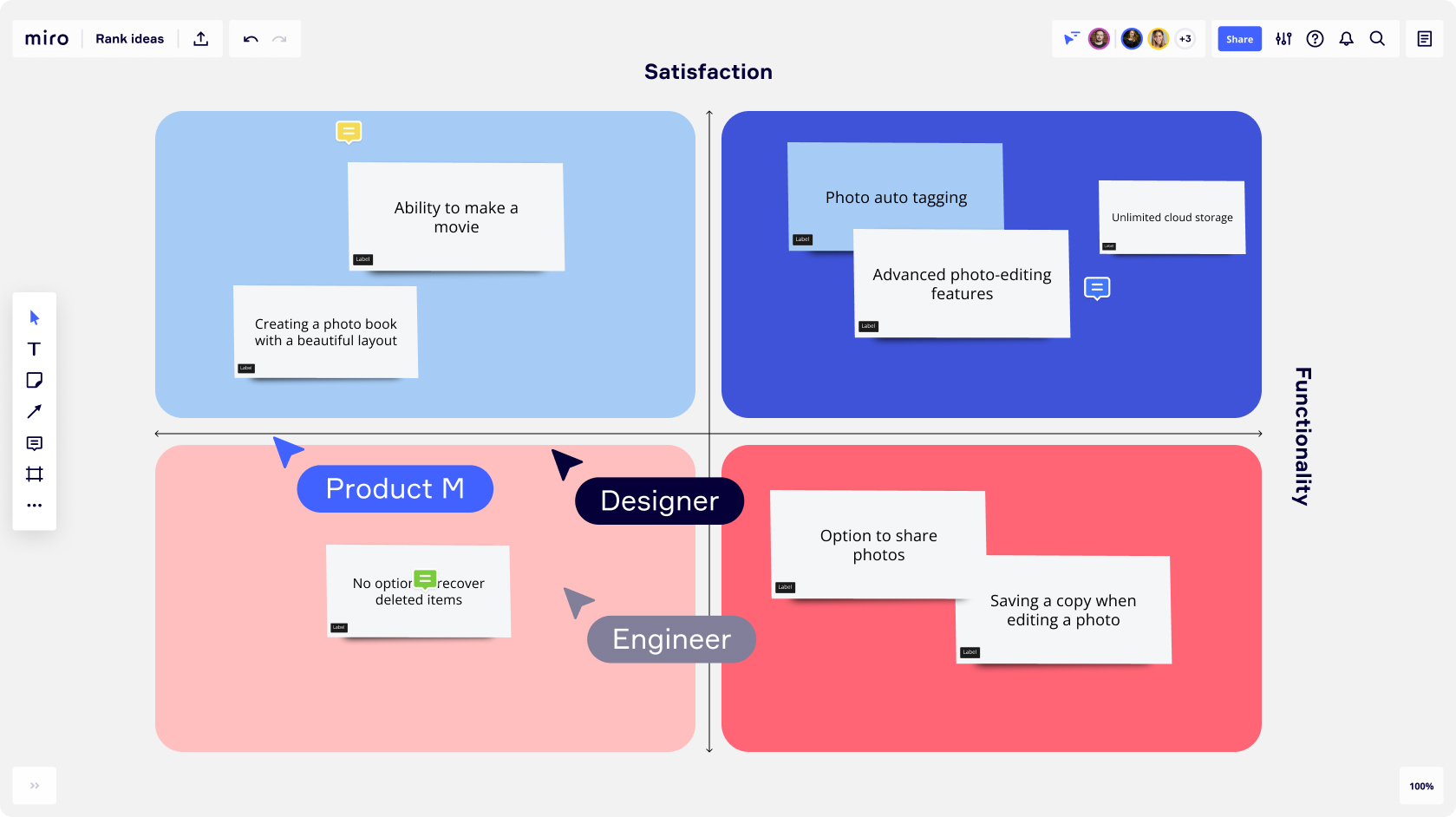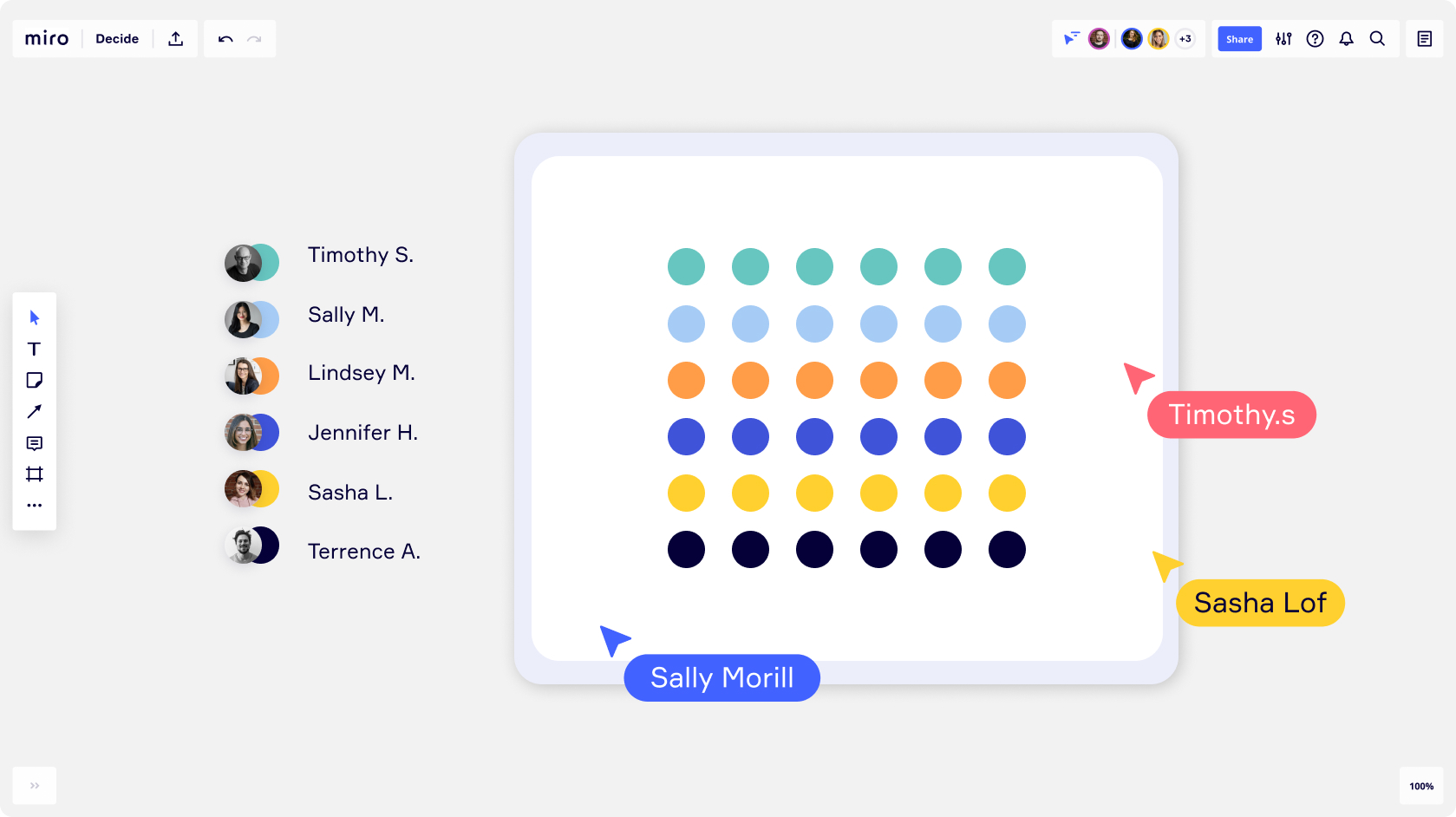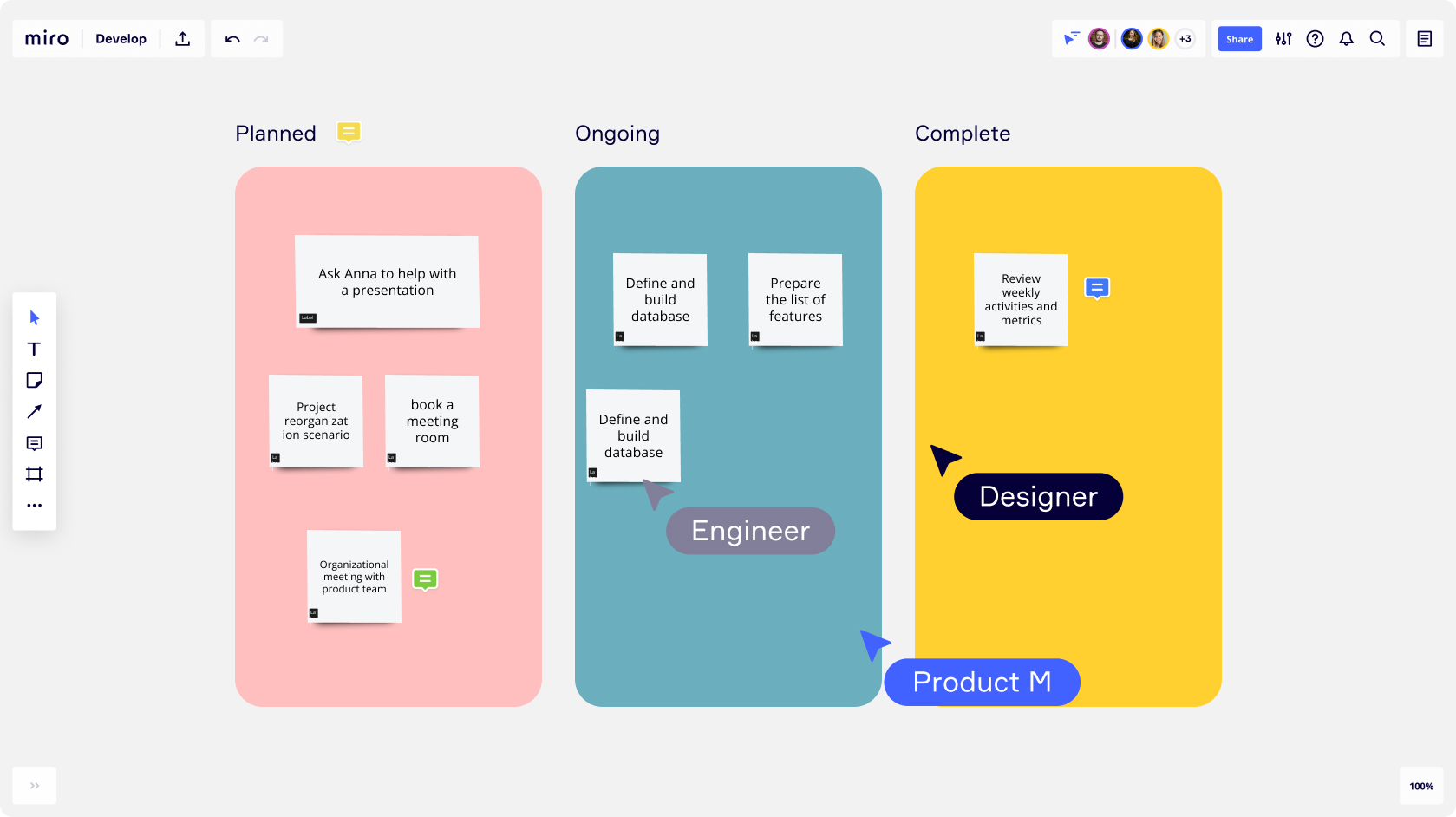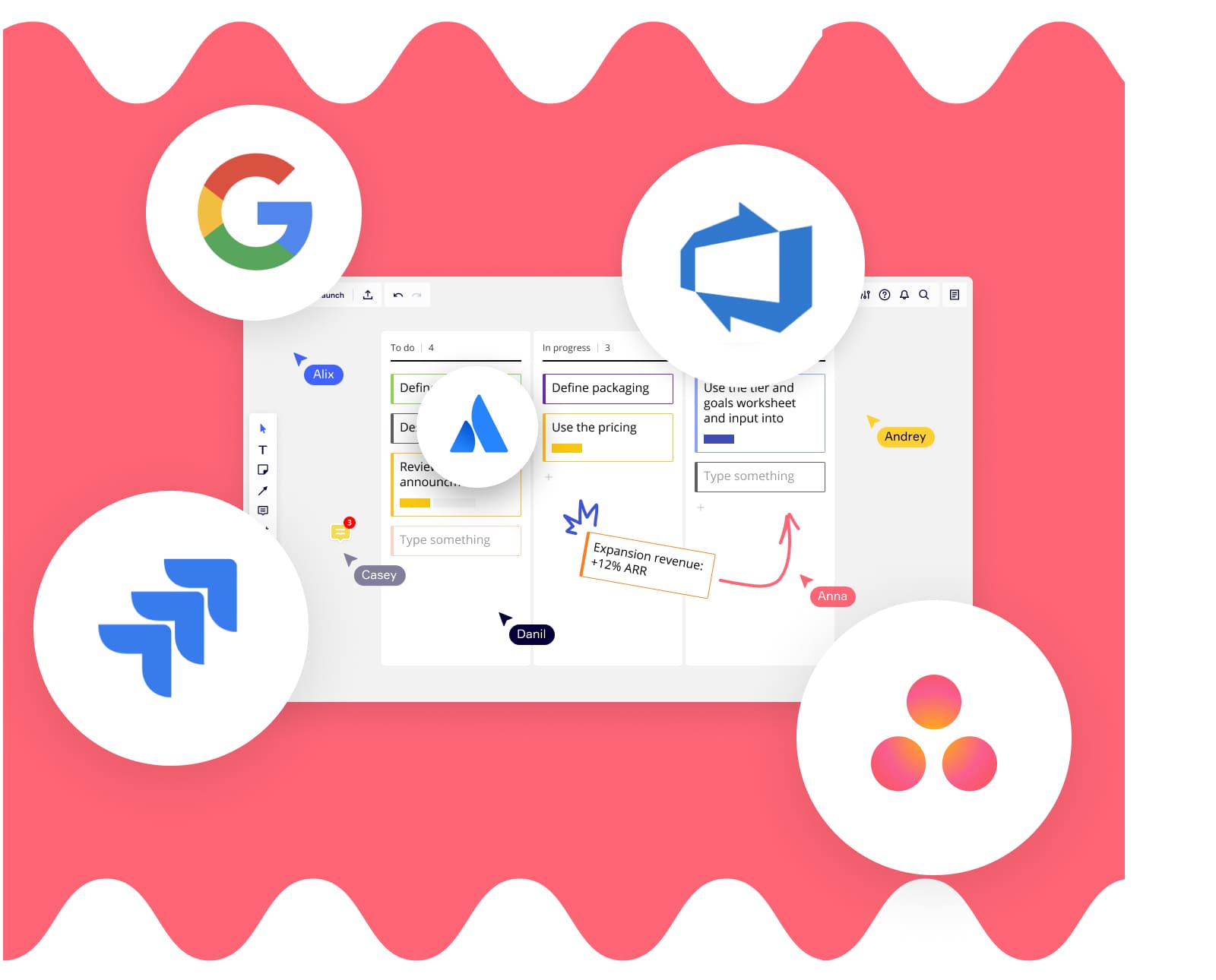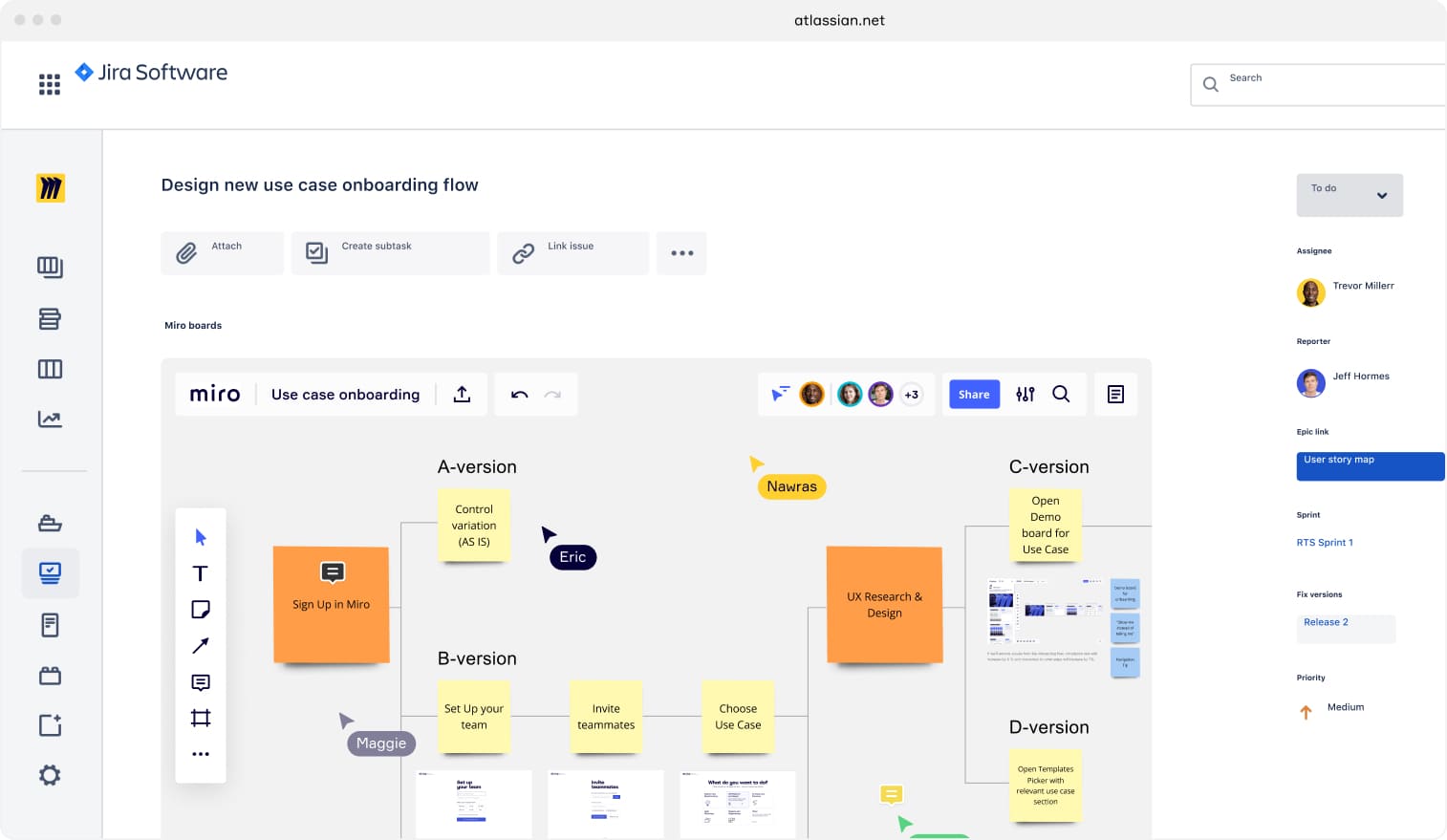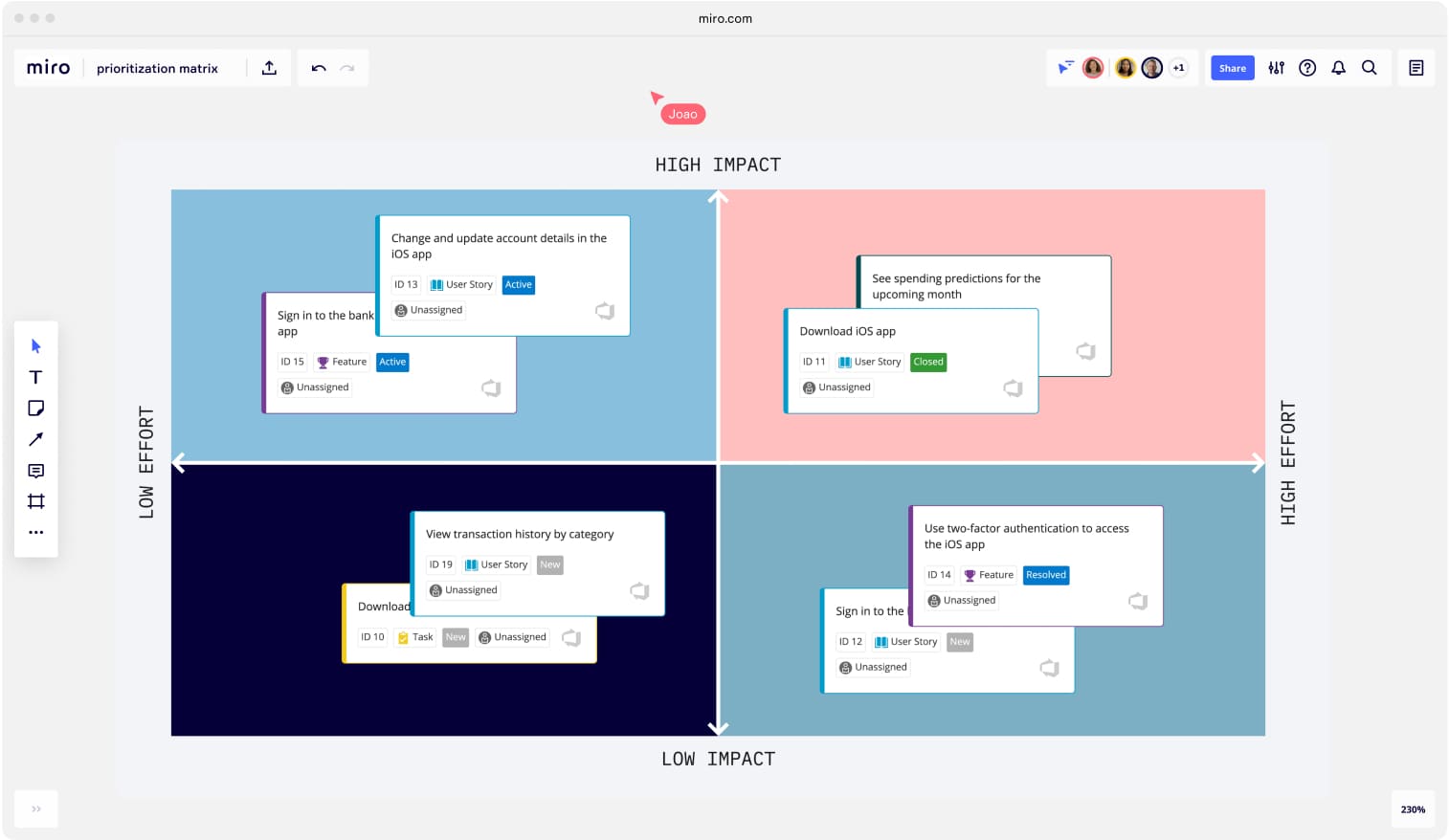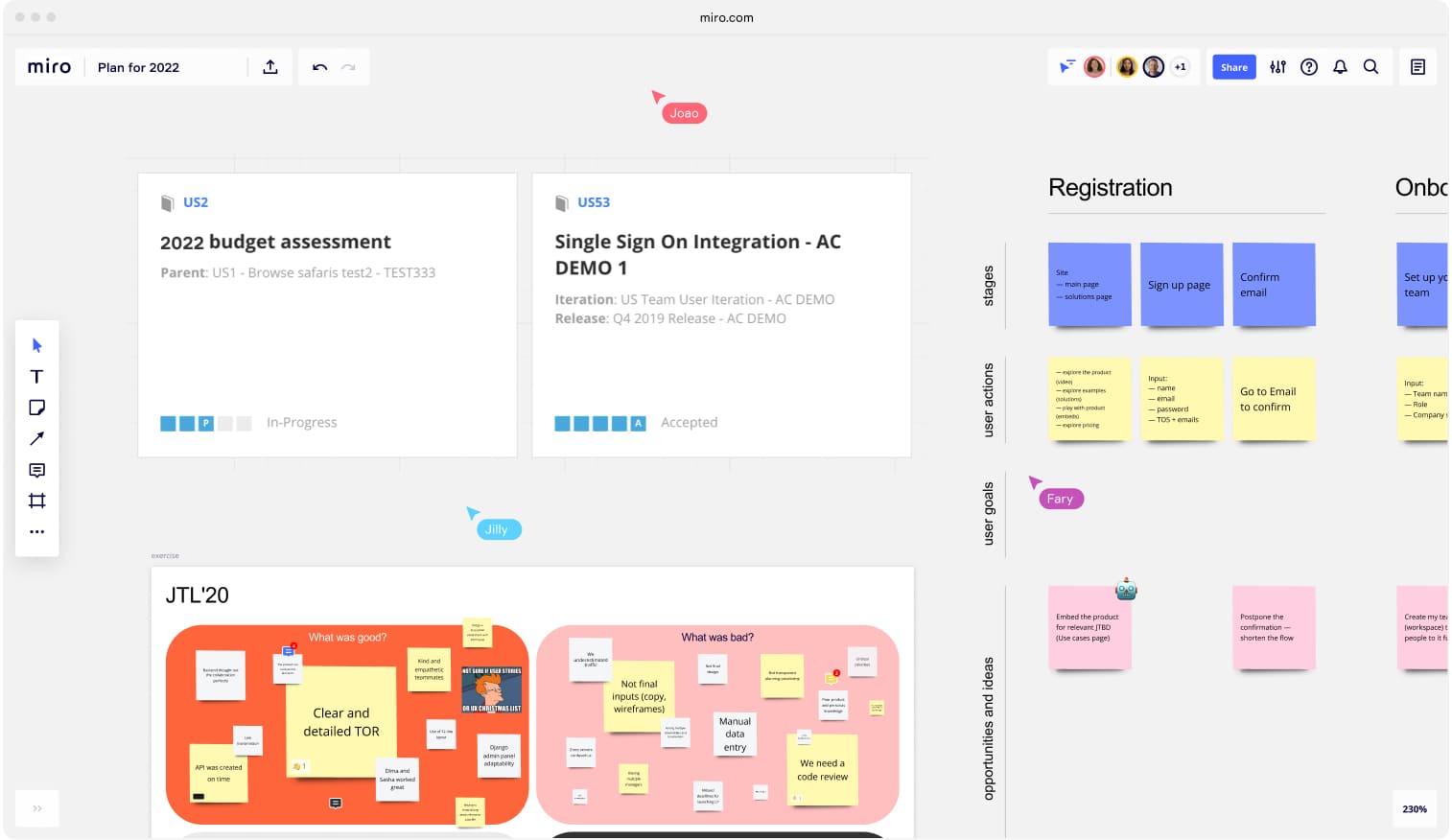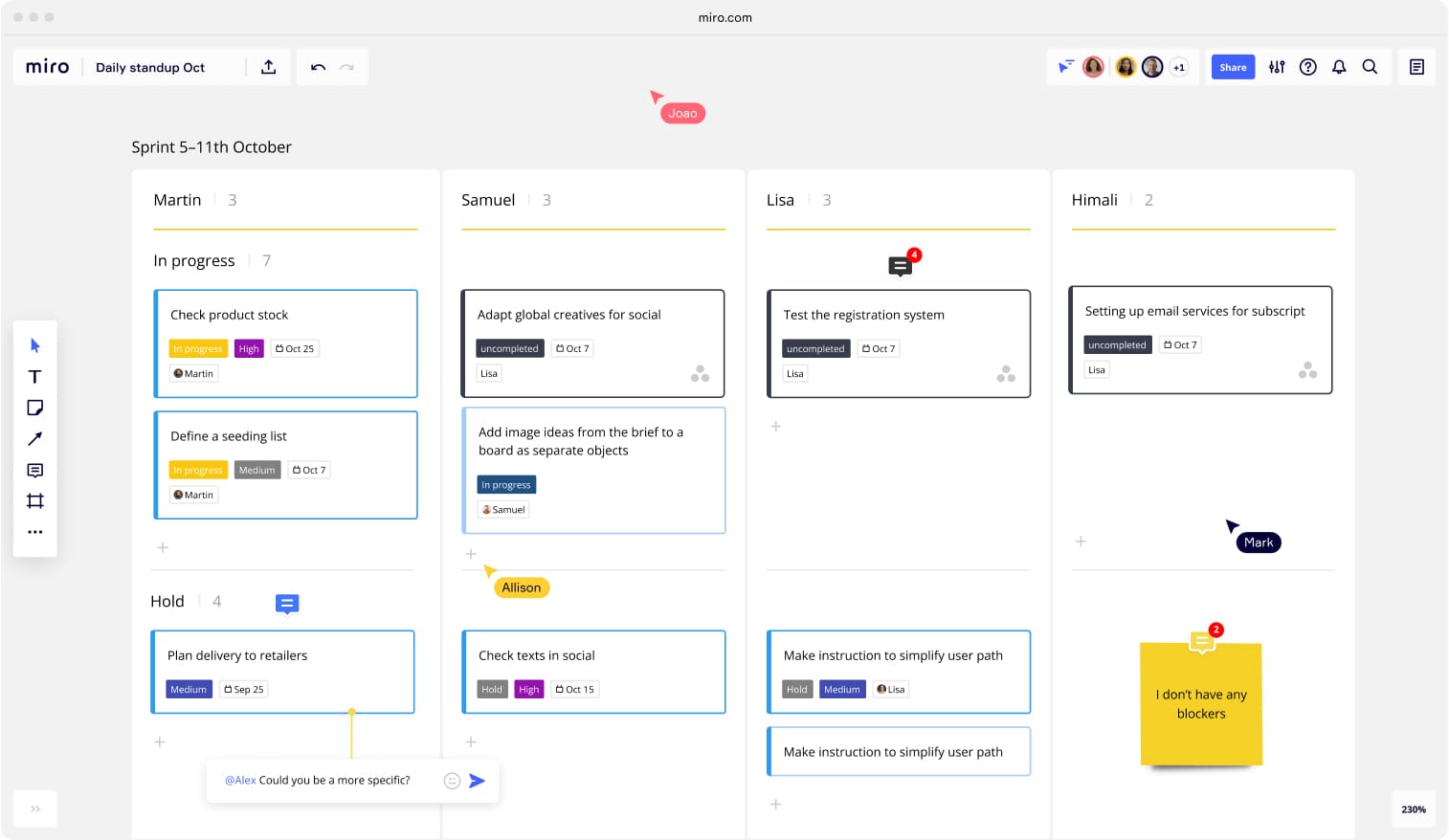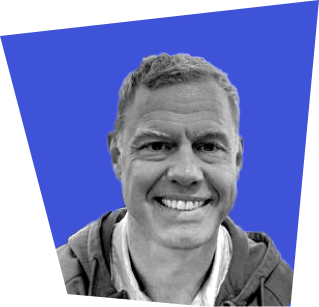 "Transparency builds trust in organizations. You need to make your processes and artifacts available to others. We set our Miro boards with 'comment' level sharing, so everyone can come in, see what we're working on, and where the source of our truth is."
David O'Malley
Sr Director of Product Strategy at GE Healthcare
Turn company-wide collaboration into your competitive advantage
Explore more ways to use Miro solutions